How Do I Edit Reports In APA?
June 7, 2011
It can be difficult to know where to enter data to get reports to display correctly. Below is an example report. Enter relevant information as required from your own report(s) into the same fields as in the screenshot below. (You may not need to use all these fields.)
Example:
The fields used to enter this report are: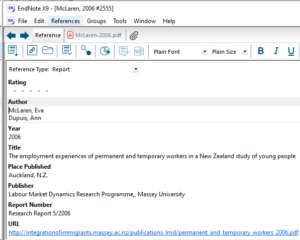 Note: This only applies to Reports in APA 7th style. For other styles, contact your librarian for advice.