EndNote and OneDrive (and the cloud in general)
February 4, 2021
EndNote libraries should not be saved onto OneDrive, or other cloud services like iCloud or Dropbox. An EndNote library contains several files that must be kept together and must be saved in a certain order. Cloud services won't do this, and the library will become corrupted.
Instead, use EndNote Web to sync your library across your devices, and to access your library on devices without EndNote software installed. Find out more about EndNote Web and sync.
If you have saved your EndNote library to OneDrive, you should move it immediately. Do this using File Explorer (or Finder on a Mac). Select both the .enl file and the .Data folder and drag them to a new location on the local computer.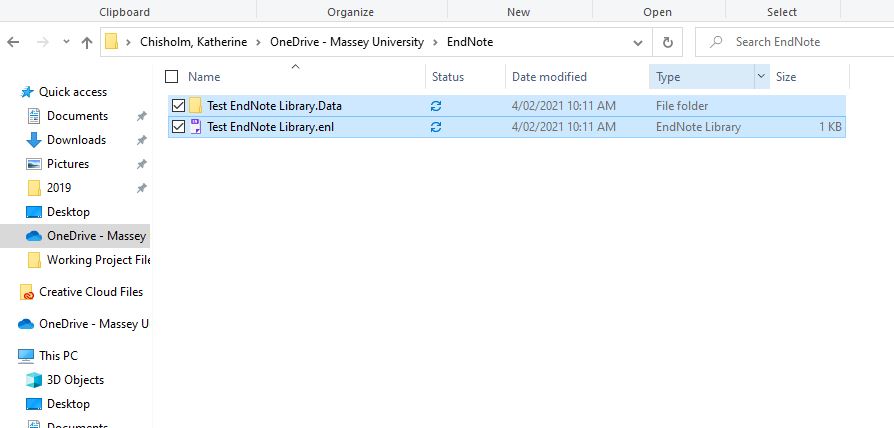 If your library has become corrupted, create a new one on your local computer and sync it to your EndNoteWeb account. You can then delete the corrupt library.