Why do so many high profile leaders find themselves in the news for all the wrong reasons? Surprisingly, they seem to be more prone to ethical infractions than the general population. We need to understand why to be able to manage the risks.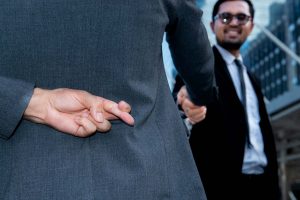 In 2018, the CEO of Danske Bank, Thomas Borgen, was dismissed for his company's involvement in one of worst money laundering scandals in European history. He was not alone in his infamy. That same year, nearly 40% of CEO dismissals were due to ethical issues, more than for any other reason — including poor financial performance – according to a study by PriceWaterhouseCoopers.
One of the challenges faced by all organisations is appointing effective leaders. The quality of leadership affects everyone in the organisation as well as the organisation's stakeholders. A critical element of effective leadership is ethical behaviour. Ethical leaders inspire trust and a range of positive outcomes for the organisation, according to research.
So, why do there seem to be so many high profile examples of leaders acting unethically? Dr Suze Wilson of Massey University says that, while there are certainly "bad apples" to blame in some cases, that's far from the whole story.
Now, let's be clear: There are many leaders who are exemplars of ethical behaviour. However, the power and status of high level leadership roles appeal to some people for the wrong reasons. So – and this is the bad news – there is an over-representation of narcissists and psychopaths among high-level leaders, according to Dr Wilson.
Also, people are in fact changed by having power. Sometimes the changes are positive, such as enhancing confidence, optimism and resilience. But there are often adverse changes, such as developing a sense of entitlement and feeling exempt from norms & rules.
Forewarned is forearmed, Dr Wilson says. In her webinar, she explains the dynamics that lead to unethical leadership and most importantly, how both leaders and their followers can navigate these dynamics to manage risks.
To see her 30-minute webinar on the topic, click here.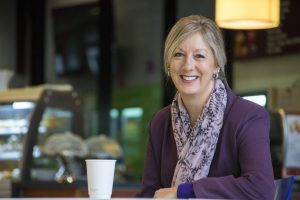 Suze is a senior lecturer and leadership scholar at Massey University. Her research challenges heroic notions of leadership, while her teaching is focussed on equipping emerging or established leaders to practice leadership in ways better geared to 21st century realities of volatility, uncertainty, complexity and ambiguity. Suze has an extensive practitioner background prior to taking up her academic career, having held senior roles in organisations such as the SSC, NZ Post, MPI and the Ministry of Education, as well as consulting to a diverse range of organisations on people and strategy-related issues. Dr Wilson also works as an executive coach.