Doctoral level study poses challenges that often feel like a rite-of-passage to the degree. Massey University Wellington campus students reflect on how they push through.
Marion Lara Tan, Joint Centre for Disaster Research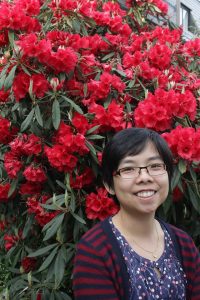 Studying for a doctoral degree is an exciting intellectual pursuit that entails many challenges, including mental health struggles. As doctorate students, we need to acknowledge that it is okay to have these struggles so we can find ways to address them.
For me, a constant struggle is the feeling of isolation. Conducting independent research comes with the experience of isolation. Often I experience isolation in two forms: (1) perceived isolation – feeling that no one else understands what I am going through and (2) actual isolation – distancing myself from peers or supervisors.
These two forms of isolation develop into a vicious cycle. As a student, I tend to distance myself from peers or supervisors if I feel I do not have sufficient progress; nursing the sentiment that I need to figure things out for myself before involving others. But the lack of engagement causes others not to understand my work; hence, feeding the perception of being misunderstood. Then this increased feeling of isolation makes me hesitate to approach others, creating a dangerous reinforcing loop.
I am lucky enough to have broken this loop of isolation through finding a support network of other doctoral students. I meet this mixed bunch of PhD students regularly in a casual setting. We discuss topics on our research or the PhD life.  I realised that, although each of us focuses on different research topics, we are going through similar struggles with the PhD process. In some way, there is consolation in knowing that you are not alone.
I find changing my work environment quite helpful in dealing with writer's block.
I usually work on my office desk; but on some days, I just can't get any words out. I rarely go to cafes to write, but sometimes it does the trick! Putting myself outside my comfort space pushes me to be a bit more courageous in penning some words down.
Marion Tan is a PhD candidate at the Joint Centre for Disaster Research at Massey University. She is interested in users' interaction with technologies during disaster situations. Her research looks into evaluating usability of mobile applications for disasters.
Nancy Brown, Joint Centre for Disaster Research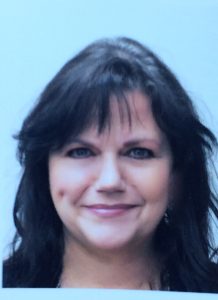 Research can be a solitary pursuit. Even when the data collection involves interviews and focus groups, the project stages prior to and after collection are most often the results of many long hours of reading and writing in your own world. This much "me" time can be good for focus and clarity, but can also be bad. Whether you're a PhD student, or working professional, or both, balance is everything.
Finding balance is probably one of the biggest challenges. Another big challenge for PhD students, that I hear a lot, is handling constant criticism from supervisors. It is their job to point out ways to improve, but it is still tough to see the red lines all over what you may have thought was a good solid draft. The challenge is to always see the constructive nature of the criticism, and not feel the comments on a personal level. Lack of balance and perspective can leave a PhD student frazzled, weary, and feeling apathetic, or maybe even a bit hopeless.
Solitary work can often leave me out of touch with "my world" and the purpose of my research. The more I stay inside my head and computer, the more academic I get, and less practical. However, my research goals are to find practical answers to improving resilience to disaster, not produce academic theory. Only when I balance work and leisure can I keep the broad focus I prefer.
Criticism is tough. Especially when you work hard on a bit of writing and feel like you gave it your best. However, supervisors, friends, or anyone we've asked to critique our work, will always find wording that they prefer, points that need more substantiation, or places that need clarity. Furthermore, this is the reason we have asked for input. Still, the comments and deletions can sting sometimes, and make progress feel like a setback. We must try to always remember that we have taken this on to learn and grow- all the comments are helping us become a better researcher and communicator. It is not about who we are- but about who we hope to be.
A PhD is a big endeavour, spread out over years, the process can feel slow and cumbersome; but, at the end of the project something special has been achieved. Along the way PhD students have to keep their balance, focus, and attitude. Without balance and perspective every day could feel like a drop of water in the ocean.
Nancy A. Brown is a PhD candidate at Massey University, Wellington. Her topic of study is: How can the hotel sector increase their disaster resiliency, and be better able to protect the lives of their guests and staff, and the livelihoods and local economy following a disaster? Education includes Master of Science degree in Emergency Services Administration and a Bachelor of Arts degree in Public Relations, Journalism both from California State University, Long Beach, CA, USA. Nancy has a diverse background, most recently in the hotel industry as an Emergency Preparedness Coordinator. Working for many international hotel companies including Disney, Marriott, Westin, and Hyatt provided Nancy with a practitioner understanding of hotel operations, and fuels her passion to work on this project.
Miles Crawford, Joint Centre for Disaster Research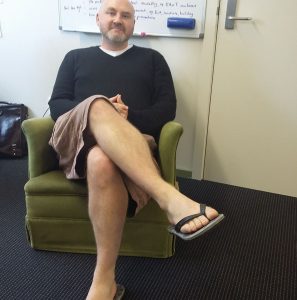 My thoughts on the mental health of doctoral students
I think older doctoral students are more able to successfully manage their mental health than younger students. I have four reasons why I think this, and I read somewhere that the incidence of drop-out for older doctoral students is less than for younger students, so maybe my reasons just might be reasonable.
Reason 1: Older students have more experience managing stressful workloads. Older students usually have had more time to learn how they work under pressure and have had more time to develop personal performance and coping mechanisms.
Reason 2: Older students know what they're doing. Older students aren't continuing their time within a tertiary education institution as a matter of course. Usually, they have chosen to re-enter it again and as such, they have made the decision to change their lifestyle in order to pursue their doctorate, have considered the risks, and are positively influenced to achieve it.
Reason 3: Older students are more independent. Because older students usually have their own stress coping mechanisms, and usually know what they want to achieve, they usually require less guidance to complete their projects. This not only makes their supervisors' job easier, but also enables a supervisor-student relationship where the student feels in control and happy about what they are doing.
Reason 4: Family. Many older doctoral students have their own immediate family, e.g. a life-partner, kids, pets, etc. Some may say that family are a distraction from completing a doctorate, with the cost of living and raising a brood of kids. They are right, it is hard, however most (amazing, wonderful) life-partners give financial and emotional support, and for me a tough day at university melts away when I cuddle my children at the end of it.
Anyway, I realise my reasons may be inflammatory, especially for younger doctoral students. They are just my opinions, based on my experiences, and I hope they create robust and healthy discussion.
My advice is lead with your best. As a doctorate student some of the hardest things to do.
Miles is a PhD student within the Joint Centre for Disaster Research. He is about half way through his research into how risk informs natural hazard management, focussing on the interface between risk modelling for tsunami inundation and local government policy and procedure.
Christie Satti, School of Public Health and School of People, Planning, and Environment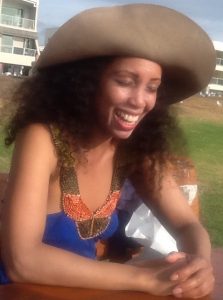 Lead with your best.
What brought you to the realization that you should hold a doctorate degree in the first place? When was it clear to you that you have a voice, that you have a perspective that is valuable? Did you always know how important it was to create a universe of scholarship in your own image? Was your pursuit born out of passion? Was it just one moment of courage — please close your eyes and envision it — where you had an unwavering belief in your own perspective,  that sustained you, continues to sustain you through the grind of decades of academic investment.
Perhaps you represent a community in which people are systematically corporeally and spiritually under-valued and you wish to gain the credentials that will unlock the door to enjoining their story – your story – within intellectual genealogies of awesome and powerful storytellers. Perhaps you are the descendent of former slaves and the granddaughter of sharecroppers that certainly hadn't the opportunity to write their stories. Storytelling, passion, and conviction are as valuable skills in a phd program as they are in the "real" world outside the ivory tower. Lead with your strengths. If passions ignited your fire – tend to them throughout your study. Make the time. Lead with your best.
Christie Satti, MPH is a doctorate research student in the school of public health and school of people, planning and environment. Her doctorate research is an exploration of how diversity can inform evaluation practice, informed by two methodological approaches to sensemaking, Q methodology and sensegiving. Her research study includes action research principles – which means that you may see her flittering about everywhere, desperate to make sure that people actually find this work relevant.
What are the secrets to your student success?
Like us on Facebook. Follow us on Twitter.
Interested in gaining more perspective? Click on  Making Sense of Diversity to read more.