Taking the Plunge
Sooooo, I've reluctantly agreed to give my Three Minute Thesis (3MT).  I say reluctantly, not because I think it's a bad idea, but because of my relationship with public speaking.  I'm very comfortable when communicating in small groups but disseminating complex concepts to a large audience tends to be intimidating.  This is a common hurdle I share with many others and it is a challenge I came into my PhD wanting to face head on.
What is 3MT?
3MT is essentially a speaking competition for postgraduate students.  It begins between students within the university, and if you do well you can progress to compete with students from other universities.  The enticing part about doing 3MT is the prize of up to $5,000 which can be applied directly to research expenses or maybe an overseas conference :).  The aim is to pitch your thesis – what it is, how you're doing it and why it's important.  Your pitch must be concise and technical yet engaging and comprehendible by a lay audience.  You only have one static slide that you can use to help with your pitch. Here's the one I used this year to depict than many different factors that influence our health.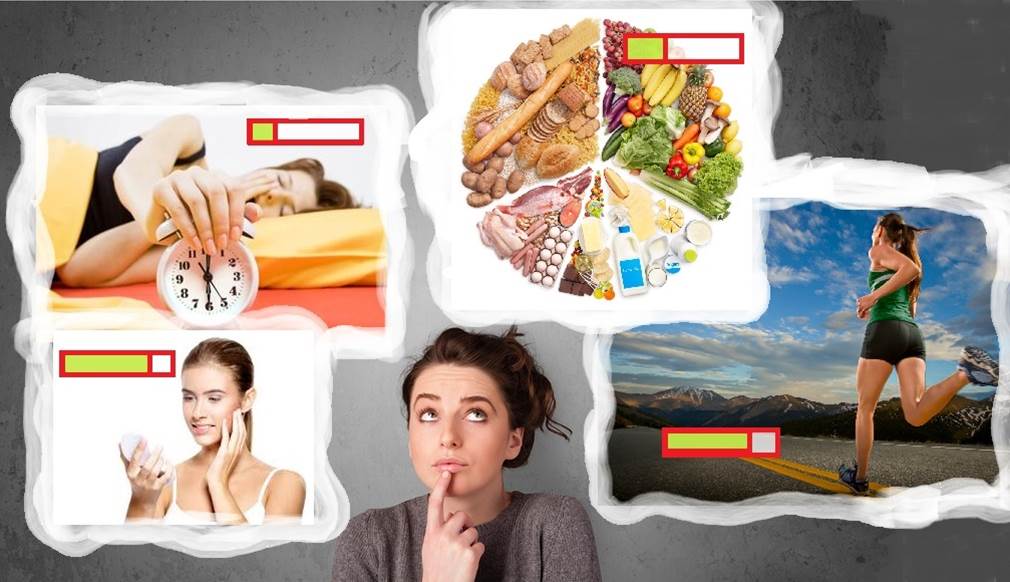 Three minutes?  Easy right?  Well, surprisingly not.  It is incredibly difficult to express what has been going on in your head for the past two years to a group of people who have no idea what you've been doing while simultaneously trying to meet all of the criteria in the span of three minutes – which is why it is a really good exercise for postgraduate students to do.
Last Year's 3MT
Last year's 3MT may have been one of the most nerve racking events I have ever spoken at.  I prepared a solid two weeks in advance practicing with a few of my fellow postgrads.  Something about having an impossibly short time limit combined with the competitive nature of the event seemed to have us all on edge when the day finally came to pitch our research to the judges.  The best way I can describe it is relating it to a TED talk setting – hooked up to a mic surrounded by a dark, ascending auditorium of people providing you their undivided attention.  This had us all shaking in our voices and limbs to say the least.  But despite the nerves it went pretty smooth and very quick considering it only last three minutes.  Since last year, I've really progressed with my PhD work having spent another year on it and am in the final stages of the data collection phase.  So for this year's 3MT, rather than focusing on the competition itself, I'd like to use it as an opportunity to simply practice speaking about my research to a larger audience without too much preparation.  I'm not the type who feeds off of time pressure.  Over-preparation is my bread and butter so combining limited preparation with public speaking will be a challenge and this year's 3MT will be the perfect opportunity.
Last Minute Preparation
The morning before the heat was the time I decided to outline my pitch for the next day.  I quickly whipped up what I wanted to say – 'why it's important', 'what I did' and 'how I did it.'  It's just a matter of making it engaging and saying it in three minutes.  So that night my partner and I binge watched the Netflix series 'Stranger Things' (it's great!!) and between each episode he had me pitch my research until I felt comfortable and able to do it in three minutes.  This turned out to be a really good way to keep the nerves down and get enough practice with breaks in between.  Speaking to someone out loud is really the first hurdle and once you've gotten past that step it's not so bad.  The next morning I chanted my pitch in my head on my walk to Massey feeling ready for the heat.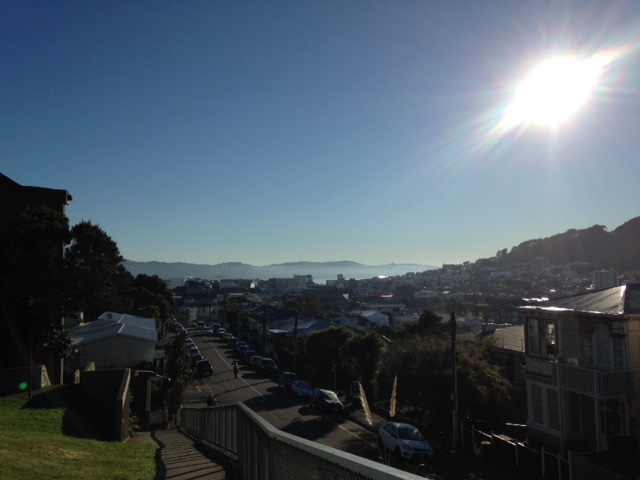 Coming out at the End
Well, I certainly lucked out in terms of nerves this year.  Since there were not enough competitors from the Wellington campus for a live event, another PhD student and I were streamed into the Palmerston North campus.  While we were still attached to a mic there was no intimidating audience and judges peering directly at you.  We practiced our pitches to each other before going on air and away we went. The pitch went well and I spoke through it just as I had the night before.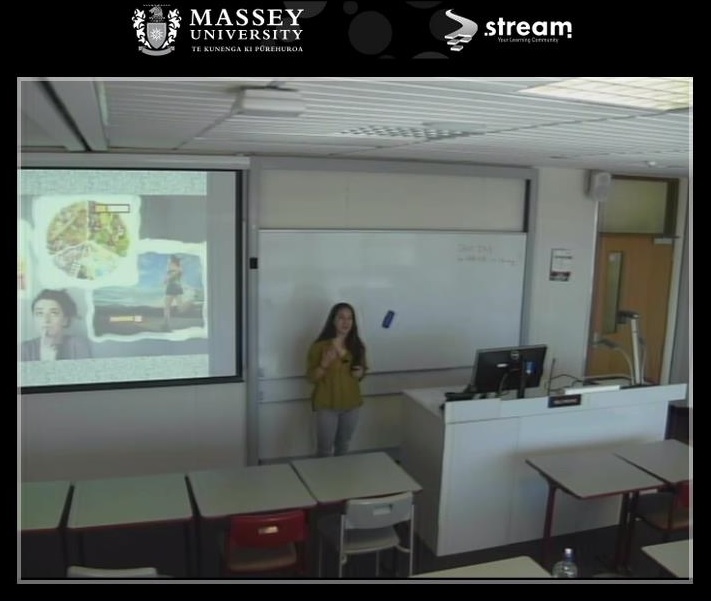 Resulting Advice
Focus on your positive progress
I've definitely seen the progress I've been making over the past few years which is beyond reassuring that going outside of my comfort zone has been working.  The judges provided positive feedback reporting my delivery was very good and I appeared comfortable.  Success!
Learn from what didn't go well but don't dwell on it
Well, I didn't make it to the next round but it is not something to dwell over too much.  While my perfectionist self might be a little disappointed that I didn't get through to the next round, I truly received what I put into the competition.  I nailed the delivery which was my focus for this year so I can't be too upset about getting a lot of feedback on my content seeing as I had only prepared it the night before.  Plus, this feedback will be very handy for next year's competition.  Next year's 3MT will be the one I fully compete for as it will be at the end of my PhD journey and I can share the answers to what I've discovered.  This year was only part of the process.
Get out of your comfort zone
If there's something that feels a bit uncomfortable or makes you nervous, then whatever it is it's probably a good thing for you to do.  While I didn't end up with the entire intimidating experience, this was a good exercise for me to put myself into a position of vulnerability and practice going through the motions of planning and presenting.  The more you do something that makes you uncomfortable the more experience you have to work with to build a foundation for confidence.  Regardless of what it is that makes you uneasy, personal growth is important for everyone.  Vulnerability is the key to personal growth so face whatever it is that makes you feel that way and tackle it in bite size pieces.