By Marieke
Degree: Veterinary Science
Campus: Manawatu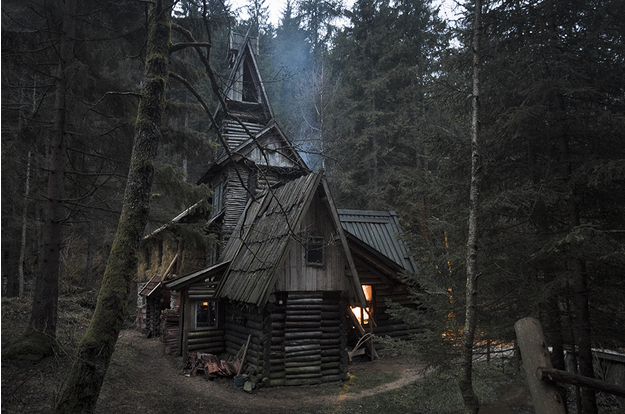 Let me just be clear on one thing: flatting is weird. You go from the relative peace and familiarity of a home environment, perhaps via a detour in the hostels, to crash land in the bizarre new world of sharing a house with relative strangers. No matter how well you think you know your flatmates-to-be, living together will be an education in differences of opinion, lifestyle, and habit.
Who knew something as simple as which type of cooking oil to buy would become such a divisive issue for the new flat 'family'? Before you know it, you're having a totally pointless disagreement about something ridiculously minor that you had never considered before, but now realise is a major personal issue. Like I said, weird.
Suddenly sharing a house, and a large part of your life, with a random bunch of people is going to take some getting used to. Hence, here it is – my advice for first-time flatters, based on the things I wish I'd known sooner…
1. Discuss everything! You might want to be really chill and just see how things turn out, but chances are you'll end up with one flatmate buying a dishwasher then wanting the rest of you to chip in. Better to be clear upfront on what you expect to spend – and what luxuries you can live without.
2. When choosing the flat itself, keep in mind the things that are impossible to change later, but which will really matter when you try to live there. My suggestions: is it sunny, is it insulated, is it on a bus route, and do you have enough car parks… Palmy winters are cold, so keep that in mind.
3. Get onto the internet and power companies as soon as possible, as there might be a considerable delay in getting connected (often one of you will need to be at home at the time too). Turns out it is possible to live without internet, but better not to suffer.
4. Be a bit pedantic with money. Even if you trust someone completely, it's better to keep everything absolutely clear and above board. Keep receipts for everyone to see, or have a bank account everyone can access. Be aware also that if one of your flatmates walks out without paying their rent, the landlord will come after whoever else they can find that was sharing the lease – so the best thing is to make sure you're all paying every week. Don't feel bad about keeping an eye on the finances.
5. Expect to be surprised by your flatmates living habits. Maybe you think morning showers are the only way to go? Maybe people who don't take re-usable bags to the supermarket offend you, or maybe you can't believe someone could need so many bottles of shampoo… Whatever it is, there will definitely be instances when what you thought was the 'only way' to do something is ruthlessly challenged. Some of these may matter to you, many will not, and many are human differences you will never resolve. Pick your battles, or you'll spend all your time arguing.
6. You don't have to stay in an unhappy flat. Sometimes the person you thought would be a great flatmate turns out to be a bossy control freak, and the situation can turn unexpectedly toxic. You don't have to stay, seriously. There is always a way out of a lease, and it's better for your health (and maybe your friendships) just to get out of there.
7. Don't be surprised if you have at least one bad flatting experience. Everyone I know has had at least one disaster or falling out. At least the next time round you'll have a better idea of who you want to live with – and a great story to tell.