By Kaitlyn Tyler
Degree: Bachelor of Communications
Campus: Auckland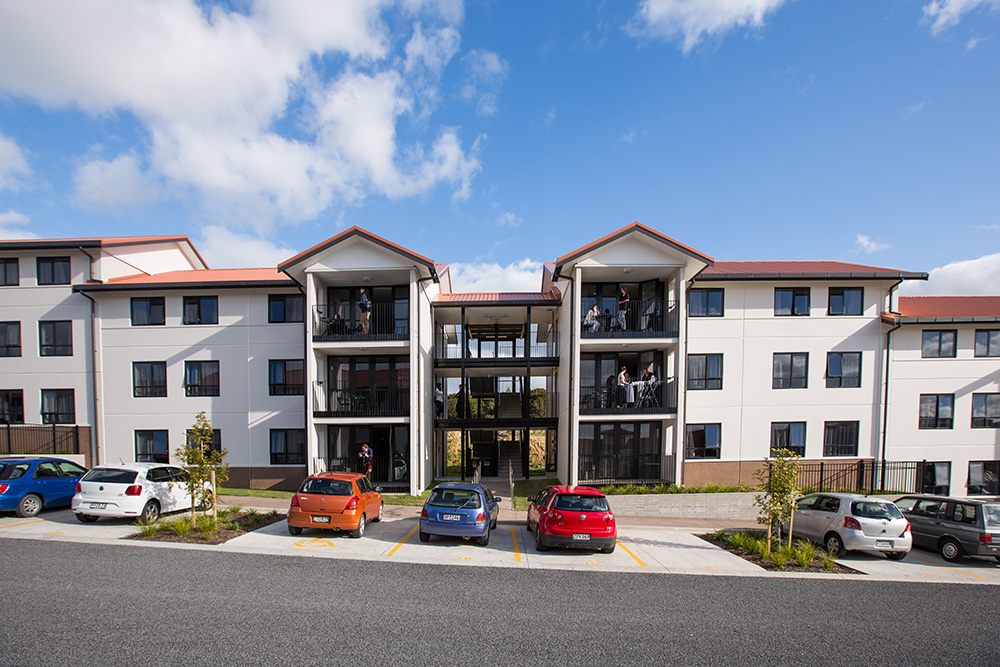 Massey University Auckland may boast a pristine set of brand new halls and apartments, but when you're far from the comfort of your own bed, it's difficult for the place to feel like home. Luckily, this feeling doesn't stick around forever – not only will you settle over time, with the help of these tips, you can tweak your room in tiny ways to make it homelier in the first few weeks.
Add a touch of greenery
It can be a tough transition from living in an environment surrounded in pets to one that doesn't allow your cat, dog or lizard. The comfort that comes from the loyalty and companionship of an animal is next to none, and it can leave your new bedroom space feeling empty and incomplete.
The first two weeks without my trusty tabby cat proved rough, and so I settled on the next best thing and invested in two tiny cacti plants. Sure, it sounds rather loony, but it's surprised me how the two little plants have made such a drastic difference to my environment. I find it gives me clarity to have some greenery on my windowsill, and the best part is cacti are incredibly minimal maintenance. If you water them once a week and keep them perched on your windowsill, they tend to do just fine.
I bought my two cacti from the Glenfield Night Markets, which is a great place to pick up other knick-knacks and variations of plants to fill up your windowsill and make your room the tiniest bit homelier.
Keep it tidy
The next tip may be the most random, but I have found it incredibly useful in keeping my room clean and tidy. It isn't listed under what the room contains, so I recommend that before moving in the purchase of a rubbish bin. It can be easily tucked behind or beside the room's desk space, and it saves the walk to a bathroom or social hub to dispose of your rubbish piece by piece. When the bin gets filled, simply empty it into the wheelie bins. These wheelie bins should be located outside right by the front doors of your hall.
Fill in the blanks
The rooms of the halls and apartments also provide plenty of blank wall space to fill. You can use the pin board above the desk to pin pictures of family and friends, birthday cards, letters and any other memorabilia to fill your mind with good memories to keep you feeling positive in the first weeks of university.
The pin board is also the ideal space to pin all things university to keep you alert and on track. Take the liberty of printing out your week's timetable and study schedule, as well as pinning a to-do list for the week to make sure you're on top of things. I have found helpful to pin a marking schedule on my wall – some lecturers give results in the percentage out of 100, rather than the alphabetical system – so grades are easier to decode. I have also pinned my highest grades of the year on my pin board, just to remind me that when things get tough, I can still do it.
Massey University also allows the use of blue tack and hooks on other black wall space, perfect for putting up your favourite paintings, or posters of your favourite movie, TV show or band.
Establish some mood lighting
Perhaps the most creative tip I have found is the use and creation of mood lighting in my hall bedroom. The small light the sits above the bed provides a blinding, white light – which isn't ordeal when it comes to winding down – and so my friends and I came up with the amazing idea of creating mood lighting with coloured post it notes. It dims the light, and paints the room your colour of choice.
For the best results, the use of pink and purple post it notes seem to create the most effective of mood lighting. Perfect for a night in with your favourite book or a movie. Home can also be found in the simplest of possessions – so when moving into your new university room, don't hesitate in bringing your stack of favourite magazines, trinkets, journals, model cars, or records.
Create a haven of comfort
The last and perhaps what I consider the most important of tips is to keep your bed a haven of comfort. A lover of all things soft and fluffy, I took the liberty in making sure I decked my bed out with excellent quality pillows (for the best sleep during stressful weeks) and a fluffy decorative pillow, as well as a super soft blanket meant for a queen size bed (ideal for chilly winter nights).
Moving across the country to live away from family can be a high-stress situation, but it doesn't have to be uncomfortable. Your room at university is a blank canvas – a canvas to fill with your own character, just like your new home in Auckland.
While this is post is about making the perfect home away from home, don't forget to call home. It's all a part of coping – make sure to skype, text and call family to let them know how you're doing throughout your university experience. Your moving is just as stressful for them – and they'll always love to hear from you.