By Nikkie McEwan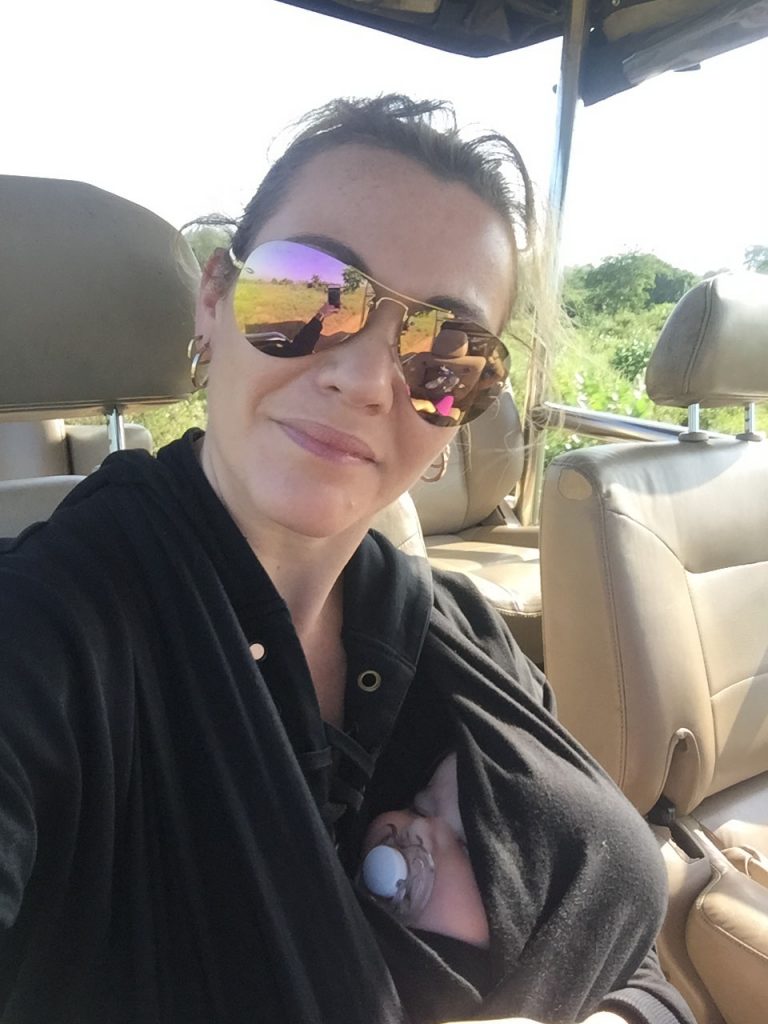 Being a student isn't as easy as they say, being a mum is definitely challenging especially with two children under 2 and living in a foreign country has its own carriage on the roller coaster and when you add them all together you get one crazy busy, highly rewarding and incredibly fulfilling journey.
As a 35 year old kiwi living in Kazakhstan I needed to feel like I had some of my own identity and decided to continue with my studies, my kids are a serious motivator but so is owning my education and utilising my time when working is just not an option.
I looked into many distance learning facilities and Massey looked like the best so I gave it a shot and have never once regretted my decision and at the end of this semester I'll be over half way through my degree.
I have the ability to select the schedule that suits my lifestyle, take a semester off when needed for the small things like having babies and when my priorities change, and the people I get to interact with even though I'm literally a 48 hour flight away from home make this part of my life so easy.
I'm not going to sugar coat it, distance study isn't going to be everybody. You must be committed to the cause, you have to be organised but most of all I think you have to appreciate why you are doing this in the first place. I have attempted study twice before, once when I was 18 and life had so much more appeal than reading a text book, once when I was in my early 20s working in accounting and I thought I wanted to be an accountant but changed my mind on that quite quickly and now – I found my career passion in Human Resources working in the industry for 5 years prior to moving overseas but most of all I want to do this to prove to my children that education is important and how better to do that than get myself qualified.
I worked in consultative recruitment, I was lucky with my opportunities but also worked incredibly hard and I have seen first hand just how important it is in a career to have the right tools behind you and a tertiary education in many instances is that tool.
The fact that I have 8 year to complete my degree has made the journey easier, I am three years on and want to have this knocked out of the park in two more, but Massey has enabled me to start slow, get used to the pace, figure out what is achievable within my own parameters and construct my own personal schedule.
The lecturers are generally great, communicative, engaging and I believe they actually realise that people have lives outside of learning and are 100% approachable.
So, if you are considering distance learning as an option to allow you the flexibility of learning while living, I could not encourage you enough to give it a go. I started with one paper for one semester, got a feel of the rhythm for study, assignments, exams and how to cope with the stress and pressure that I put on myself of not failing, it's hasn't been easy with crying babies, moving countries, having to fly 46 hours to New Zealand just to do an exam 3 hours after I landed in Wellington but the pressure I have felt is only that that I have put on myself.
My whole family, partner & parents included will attest to my exam stress, late nights and early morning cramming sessions, the obsessiveness of having to have some many of the right pens for exam day ans how early to be at a venue prior to the exam starting but the celebration afterwards, seeing the passing grades and knowing after every success that I am one step closer to achieving my own dream, the part of my life that only I can control is most definitely one of the most rewarding things I have ever started in my life, other than my family of course.
So like I say, it's not always easy, it's not always fun but distance learning is a totally fantastic aspect of my life that I thoroughly enjoy and would recommend to anybody.