By Lauren Byrne
Degree: Bachelor of Media and Communications
Campus: Distance/Online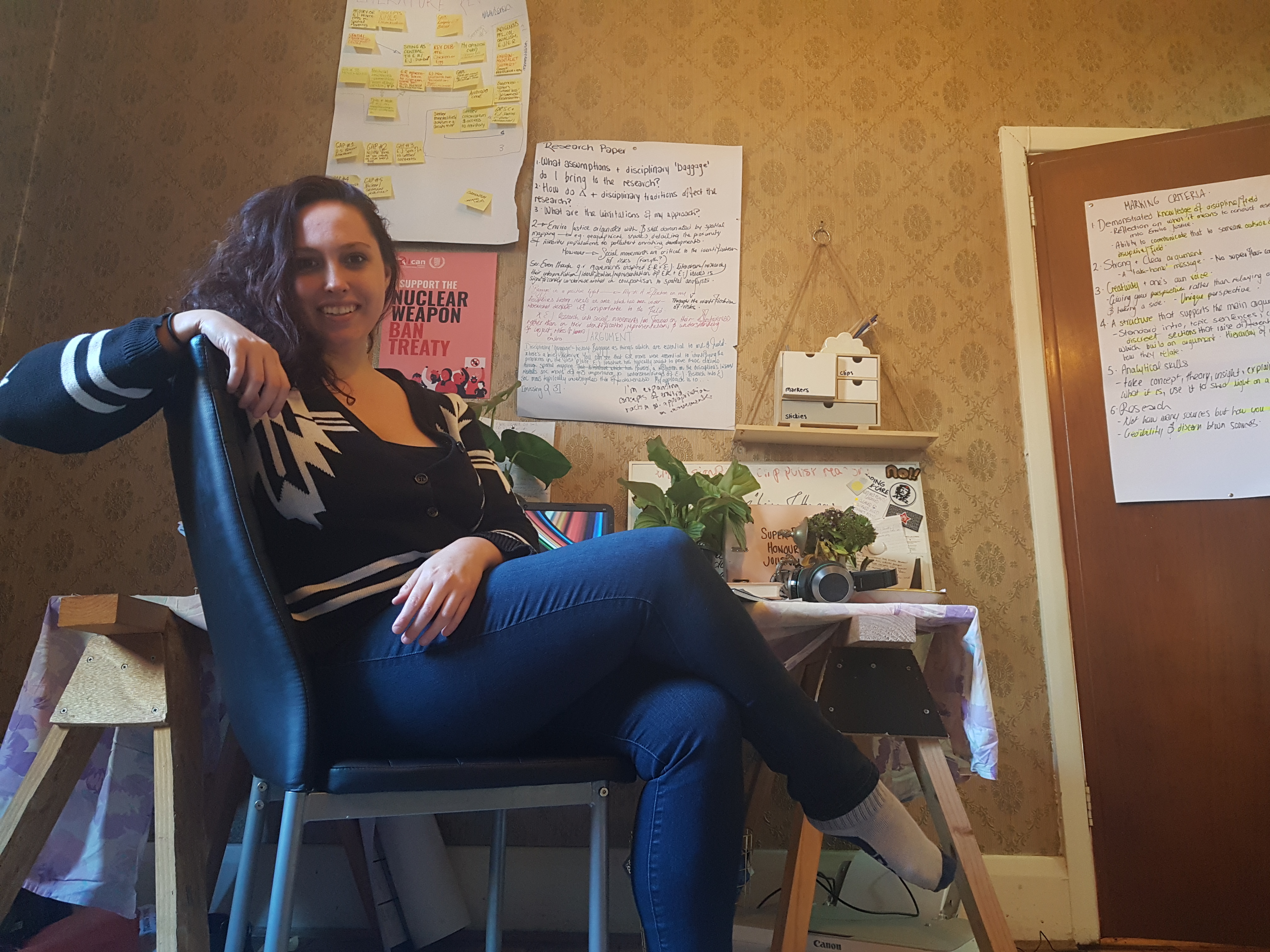 Studying online can be intimidating at first but once you get started you may find it to be rewarding and even enjoyable. You get to be your own teacher and study in your own time; it is the ultimate way to study if you have a busy schedule and still want to maintain your independence (and sanity) while completing your degree. It can also be difficult to stay motivated and inspired when it gets tough but if I can do it, you can do it.
Here are my top 4 tips to get you started for your first year of distance study.
1. Find a support system.
You are going to be spending a lot of time on your own with your laptop so make sure not to isolate yourself. Massey has a brilliant distance learning support team that have distance student catch ups every semester, including overseas locations such as Sydney and Singapore. These catch ups are a great way to connect to your fellow distance students and get tips and tricks from mature students on how to manage your workload. Plus, there's free coffee! You can find information for these meetings on Massey's DVA website. A support system doesn't have to be fellow Massey students, you can also organize study dates with students from other uni's if you know any or even close friends or family that you can confide in when things get hard. Just remember you are not alone in this and many people feel the strain of studying and can relate to what you are going through. In each paper there will be a chatroom where you can talk to your fellow class mates and discuss ideas which is useful because they are all going through the same paper as you. Read their responses and make connections. You can also privately talk to your course tutor about assignments, work load and other matters. Reach out and make the most of these relationships.
2. Make a Study Schedule.
You are the best person to understand how your life functions. Think about how studying will fit into that schedule, make specific study times and stick to that. When you first begin your paper your course supervisor will tell you how many hours you should be spending on each paper so take that into consideration when making your schedule, after all they are the experts. Make sure that you schedule in 'you time' as well because if you don't it will lead to a burn out. Pick a night of the week and that's your night. Before I start each paper, I go through the course outline and write down all my deadlines into a weekly planner and a wall planner, so I will be sure I won't miss anything. Having due dates in front of you helps visualize your week ahead and will get you motivated to start working through those milestones.
3. "Study Space"
I can't study in my bedroom. There are just too many distractions in there and I just end up having a nap which is not exactly productive. So, I have made a study space in my lounge room where I have set up my desk, my books, my wall planner etc. and that is where I study. This works for me but you know what works for you. Make your study space as motivational, comfortable and as pretty as you can because you will be spending a lot of time there. Buy stationary that you are excited to use. Create a playlist specifically for studying (I like instrumental playlists so that I can't sing along to the words). Basically, make it your own but keep it simple. It's easy to get distracted by clutter especially when you are looking to procrastinate.
4. Treat Yo'Self !!!
To quote the beautiful and brilliant Donna Meagle and Tom Haverford from Parks and Rec "TREAT YO'SELF". As uni students we may not be able to afford massages and expensive clothes, but we certainly do deserve a reward. Set up a reward system where after each assignment you submit you go out with your friends or you buy yourself a nice meal or you get yourself a face mask and have a spa day at home. Whatever makes you happy, do it! There are plenty of ways to reward yourself for the had work that you have done. You can use your student discount at the movies, at the zoo, at juice bars, online shopping. Basically everywhere has a student discount, find out what does and make the most of it while you can. Sign up for UNI days – a website that's sole purpose is to provide students with discounts! This includes discounts on Spotify, the apple store, Gym memberships and more. Take advantage of this amazing time and live your best life.