By Belinda Birchall
Degree: Master of Aviation
Campus: Distance/Online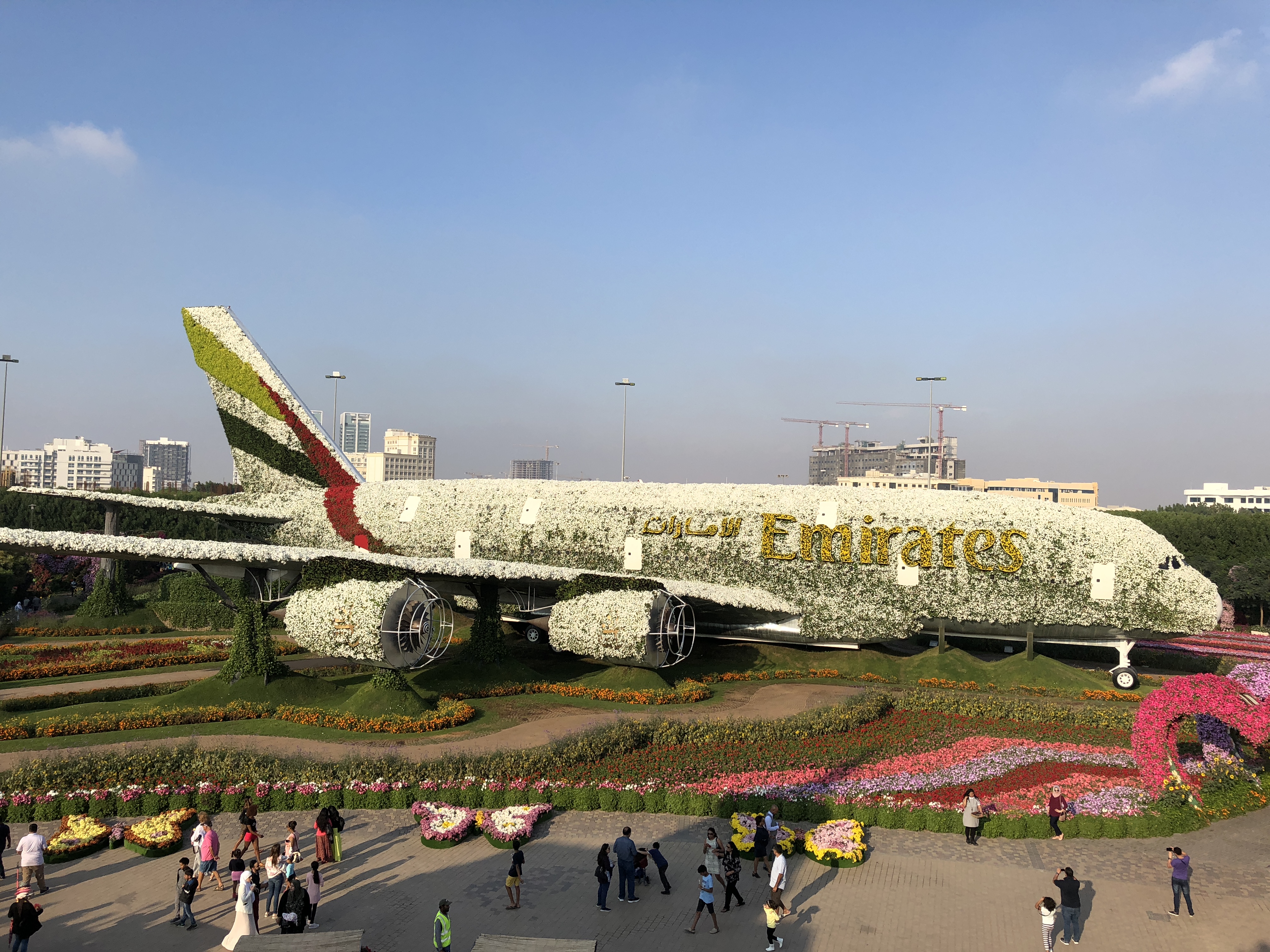 One of the best things about studying extramurally is the fact that you can study whenever you can, and wherever you are. This means I study from buses, from trains and from my work lunchroom. I study from hotels, and from friends houses. And the best place at all that I study? On a plane.
For years, I've had an interest in aviation and aviation management. My husband is a pilot with Emirates, and I've lived in Dubai for the last year and a half. However, I'm currently in New Zealand completing some contract work for the New Zealand Government. When I head back to Dubai in December, I'll keep studying from my Masters Degree from the desert. Being able to study a New Zealand recognised degree while I'm living in one of the key aviation hubs in the world is pretty amazing – and I'm grateful for the opportunity to be able to study while overseas.
In my former life, I was involved with the allocation of funding to the pilot training sector in New Zealand, and I've always want to expand my knowledge in this area. Living in a place like Dubai, surrounded by aviation professionals, it's hard not to get an interest in the sector. However, I have to admit, extramural study at Masters level is quite a challenge! I have studied extramurally before, at undergraduate level – and as a graduate at Southern Institute of Technology – but I think one of the key difficulties is feeling a wee bit isolated. This is magnified by the fact that there aren't a lot of people studying my degree extramurally – making it hard to discuss assignments or course material. Ironically, one of my few classmates is in Dubai – and works with my husband.
In addition, fitting in the sheer amount of readings, on top of full time work, is pretty challenging! I commute a three hour round trip each day to my job as an Investment Manager, so I try to cram in as much reading as I can on the train and bus. The paper I am currently studying is 95% readings, so this certainly keeps me busy. The long commute is just a temporary arrangement, though – when I'm back in Dubai, I'll be fitting in my study amongst my travel for 2019, which will hopefully include trips to destinations such as Kazakhstan, Antigua, the Seychelles and Tanzania.
To be able to study flexibly is a great benefit for someone like me, who would never be able to fit in study around my many adventures – or afford to attend university at the high fees charged in the UAE. I'm a keen blogger myself, writing about my travels around the world, and I think my studies have also helped me to develop a more nuanced writing style – clear, concise and interesting. I always appreciate the feedback I receive on my writing style, and this is something that I think university study really enhances.
Well, it's 10.01PM on a Saturday night, and I'm off to continue my study – no rest for the extramural student. The weekend is our time to shine!