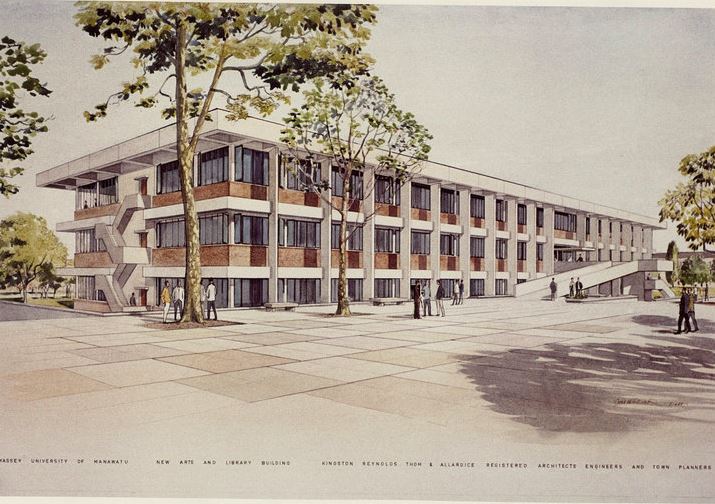 The original Library/Arts building on the Manawatū Concourse was built from 1966 to 1968. An extension was added in 1984.
Read more about the history of the Library at Heart of the University: The Massey University Library, from the Manawatū Journal of History, Massey Commemorative Issue, 2014.
View the original design report and photos of the Library building on Tāmiro, our digital archive showcasing selected taonga from our collections.