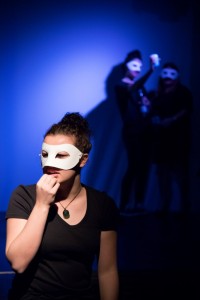 Mahuru 2018 ko te marama tuatahi te whakanui i te whakaari o Aotearoa: September 2018 is inaugural New Zealand Theatre Month.
This celebration of Aotearoa's rich theatrical histories and cultures is spearheaded by playwright Roger Hall (CNZM QSO). Roger and his team have invited all theatrical organisations and communities throughout Aotearoa to take this opportunity to collectively focus on raising public awareness of and appreciation for Aotearoa New Zealand theatre.
Here at Massey University School of English & Media Studies, we've been teaching theatre for more than 50 years.  Over that time we have been privileged to house, connect with and help develop a plethora of successful Aotearoa New Zealand playwrights among our staff, students and graduates.
So when we were brainstorming how we might contribute to the national theatre month kōrero, we thought perhaps some short podcasts on playwriting might be something useful we could offer.  We hope they are helpful to others who are starting on their playwriting journey.
This podcast page is a work in progress, and we'll be aiming to add more resources throughout New Zealand Theatre Month. Check back again!  We also invite you to comment below if there's a particular aspect of playwriting you'd like us to podcast about.  And if you're one of our graduates, you write plays, and we haven't contacted you yet to invite you to podcast – please do drop us a line on theatre@massey.ac.nz
You can see more about New Zealand Theatre Month at https://www.theatremonth.nz/  Get along to some locally written theatre in your neighbourhood!  And if you write, or aspire to write, playscripts, we hope you enjoy these diverse snippets of playwriting insight from our staff and graduates.  We have made all the podcast files MP3, the most accessible multiplatform format.
Philip Braithwaite
Award-winning playwright Philip Braithwaite first discovered his love of playwriting in his Bachelor of Arts (English and Media Studies) at Massey University. Shortly after graduating, he won the 2001 BBC World Service International Radio Playwriting Competition with Blood, redrafted for radio from a stage play, The Human Engine, that he had started working on while still a student at Massey. Since then Phil's work has been produced in New Zealand, Australia and Europe, and he has collaborated with groups from the Royal Court Theatre in London, the BBC and the SEEyD theatre company. In 2013 he won New Zealand's premier playwriting award, the Adam Prize, for The Mercy Clause, a thought-provoking and poignant play about euthanasia. His latest work, The Atom Room, which features in this podcast, offers a futuristic scenario to provoke critical thinking about climate change. Phil is currently teaching on Massey's Expressive Arts programme at Wellington.
Download Phil Braithwaite Podcast
Angie Farrow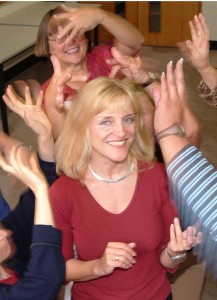 Angie Farrow is Associate Professor in Theatre at Massey University, a playwright and a community arts initiator. In this interview with Dr Anastasia Bakogianni, she talks about the influences of classical theatre form on her contemporary playwriting. Angie has won numerous international prizes and awards for her plays including first prize at The Inspirato International Playwriting Contest (The Blue Balloon, Toronto, 2013), The Pen is a Mighty Sword International Playwriting Competition (Despatch, USA, 2007), and Best Drama Script at the Auckland Short and Sweet Festival (Leo Rising, Auckland, 2014). In 2011 she was awarded 'Outstanding Contribution to New Zealand Drama' by the Playwrights' Association of New Zealand. Her short plays have featured in festivals in India, France, Malaysia, Canada, Australia, the UK, the USA and Singapore. Angie has published five books of her plays in Australia and New Zealand including Falling and Other Short Plays which features fourteen of her short works. Download Angie Farrow Podcast
Nataliya Oryshchuk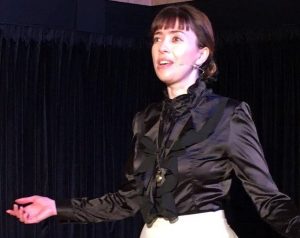 Nataliya Oryshchuk won first prize in the Playwrights' Association of New Zealand's 2018 One Act Play Competition for her piece, Dear Jane, which she completed during her Master of Creative Writing at Massey and which features in this podcast.  The award is not the first time she's been recognised. Several of her short plays have made the finals in national and international playwriting competitions, including Short+Sweet Sydney, Pint-Sized Plays NZ and Pint-Sized Plays UK. Over the last couple of years, her short comedies have been produced by various theatres in New Zealand and Australia. Nataliya is also an accomplished actor and theatre maker, the founder of Christchurch's independent production company NO Productions Theatre, and holds degrees in both Russian and English. Download Nataliya Oryshchuk Podcast
Elspeth Tilley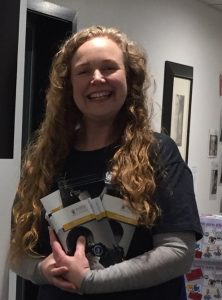 Elspeth Tilley is an Associate Professor of Expressive Arts at Massey University.  She predominately writes political theatre, especially short comedies that subvert the status quo.  She is a two-time winner of the British Theatre Challenge international playwriting competition, a two-time invited playwright for Climate Change Theatre Action, a 2018 winner of the Westcliffe Colorado Center for the Arts International Playwriting Competition, and her work has received audience choice awards in Australia and New Zealand.  Her short plays have been published in the USA, UK and Canada, and performed in Paris, Rome (in Italian translation), Shanghai, New York, Chicago, Los Angeles, London, Manila, Dubai, Sydney, Melbourne, Canberra, Queenstown, and more. Elspeth focuses on the ten minute play format in her podcast for New Zealand Theatre Month, which she has titled, 'Structure is Your Friend'. Download Elspeth Tilley Podcast