Create1World 2018 – Auckland Afternoon Workshop Options
Please select one of the workshop options below by clicking on the link below its description.  Please note, workshops have size limits – if your preferred workshop is full, you will need to return to this page and select another option by clicking a different link. If you have any questions please email us on cre8oneworld@gmail.com
Workshop Option 1: Character and Culture
(Size limit 25)  Room: AT5
Presented by: Stuart Hoar.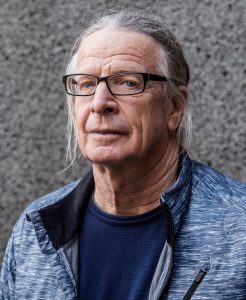 Stuart teaches theatre and scriptwriting at Massey's Albany campus. He is a multi-award-winning playwright, radio dramatist, film scriptwriter and novelist. The premiere season of his most recent play, Rendered, ended last month at the Auckland Theatre Company's Waterfront Theatre.
Scriptwriting as a creative process involves putting yourself in the shoes of people whose experiences are very different to your own. In this workshop, you will create a character interaction that aims to authentically convey the experiences of new immigrants to Aotearoa New Zealand, regardless of your own background.
To register for Character and Culture with Stuart click here: https://goo.gl/forms/Q9sFf3LmgSwef4gU2
Workshop Option 2: Language as Activism
(Size limit 25)  Room:  AT6
Presented by: Allan Drew.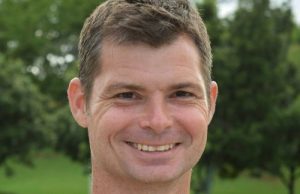 Allan teaches Creative Writing and Science Communication at Massey. Although his first degree was a Bachelor of Science, he went on to complete Graduate and Postgraduate Diplomas in English at Massey, and ultimately a Masters of Creative Writing (Auckland) and a PhD in English (Victoria). Along with teaching at Massey, Allan still writes when he has the chance – mostly fiction but also essays, creative non-fiction, academic work, and the odd poem, some of which you can read at www.allan-drew.com.
Precise and concrete language is a form of activism. To create change, we must write and talk about real things rather than vague concepts – even if these real things are confronting or make us uncomfortable. This workshop will introduce you to techniques for achieving this precision in your own writing, whether you write poetry, fiction, or non-fiction.
To register for Language as Activism with Allan, click here: https://goo.gl/forms/pjrIX5tE8d4P91ra2
Workshop Option 3:  Image Theatre and Devising
(Size limit 25)  Room: AT7
Presented by: Rand Hazou.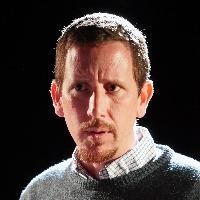 Rand is a Senior Lecturer in the School of English and Media Studies at Massey Albany, where he teaches theatre and expressive arts. He is a theatre practitioner and scholar with experience working in a variety of contexts. His research interests lie in theatre that addresses exclusion and engages with issues of social justice. He's particularly interested in intercultural performance and documentary theatre, and has most recently spent time developing performances with the inmates of nearby Paremoremo prison.
This workshop will get you devising short performances using Image Theatre techniques based on your own experiences of engaging with issues of social justice. After beginning by discussing and identifying experiences of oppression, you will then be led through a series of exercises to help you develop those experiences into short performances which can be used to facilitate discussion and problem-solving.
To register for Image Theatre and Devising with Rand click here: https://goo.gl/forms/fyC6tVPF9bdi0giz1
Workshop Option 4: The Body as Performance Text
(Size limit 25). Room: AT3
Presented by: Dione Joseph.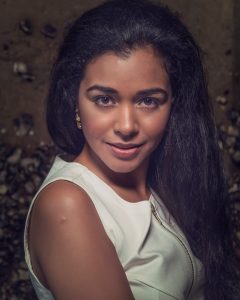 Dione is a writer, director and dramaturge. She has an academic and practical background in live performance and her work has an emphasis on culturally and linguistically diverse communities. Over the past ten years Dione has directed a range of productions in the USA, New Zealand and Australia. She has been teaching at Massey since 2017 as a tutor for various creative and performing arts papers. She's also one of your wonderful morning artist-panelists…
The foundation of every live performance is the performer's body. In this workshop, you will become aware of how your body is situated in a particular time and place, and how to use your body to create a performance that responds to experiences of social justice or injustice that have helped mould who you are today.
To register for The Body as Performance Text with Dione, click here: https://goo.gl/forms/Mkwc4bTdf1GKA2WC3
Workshop Option 5: Wikipedia Inclusiveness Editathon.
(Size limit 15) Room: CLAT2
Presented by: Hannah August.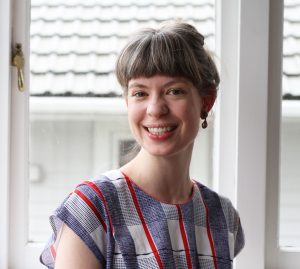 Hannah is a feminist critic and Lecturer in the School of English and Media Studies at Massey Albany. She has published on topics ranging from Shakespeare to women's experiences of being single in 21st century Aotearoa New Zealand, and has worked as a dramaturg for various theatre companies in both NZ and the UK. She's also one of the organisers of today's conference…
In the worldwide Wikipedia Editor Survey (2011) of all the Wikipedias, 91% of respondents were male, and the greatest number, or plurality, of editors resided in the United States. We also know that Wikipedia editors tend to be those with sustained access to technology and the internet, and with sufficient income to create 'disposable' (leisure) time to spend editing Wikipedia. Your average Wikipedia editor is most certainly not a woman of colour working three jobs to achieve a living wage.
This of course skews the information that is available on Wikipedia, because what is included is what is perceived to be of relevance by the majority of editors.
This "digital blind spot" particularly manifests itself in a gender gap, which makes it difficult for women to find their own predecessors. As editor-activist Sierra Carlson has commented, "the danger is that if information is not in the database, people may conclude that the missing information is not notable or valuable". Editing Wikipedia to add notable women and their achievements thus becomes of itself an act of protest and inclusiveness.
In this workshop, you will learn some basic tools for Wikipedia editing, and be provided with resources about notable women artists whose achievements are absent or partial on Wikipedia. You will work in teams to start to change that situation.
To register for Wikipedia Editathon with Hannah, click here: https://goo.gl/forms/evps4CGKbZNyyDIu1