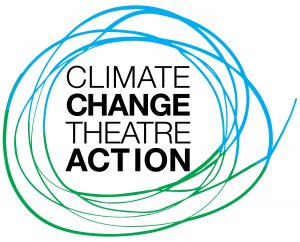 Write, inspire and win! As part of our Climate Change Theatre Action 2017 event, 'Still Waving,' the Massey University School of English & Media Studies and Pukeahu ki Tua: Think Differently Wellington are proud to announce a climate action creative writing competition for new and emerging writers.
Prizes:
1st place – $300
2nd place – $200
3rd place – $100
Thematic guidelines
The creative writing competition aligns with Climate Change Theatre Action's global theme, which is that "climate action requires a hopeful vision of the future".
CCTA 2017 asks the question: "How can we turn the challenges of climate change into opportunities?"
We are looking for creative writing that provides hope, inspires positive action, and illuminates individual and collective solutions.  There is still time to change the course of climate change: it is not too late, but it will require a collective will the likes of which planet earth has seldom seen. How can you use your writing, your particular voice, to help people visualise, embrace and achieve that change? What specific images can we find to illuminate why people should care about the environment? How can we move people without preaching to them or becoming didactic?
Politics is a surface in which transformation comes about as much because of pervasive changes in the depths of the collective imagination as because of visible acts, though both are necessary. And though huge causes sometimes have little effect, tiny ones occasionally have huge consequences. . . (Rebecca Solnit)
Genre:
We are accepting five types of entry:
Twitterature (tell a story in no more than 140 characters)
Flash Fiction 100 Words (tell a story in exactly 100 words – no more and no less)
Poetry (any length up to 200 words)
Short stories of up to 1200 words.
Personal essays of up to 1200 words.
To enter:
Please email your entry in the body of an email to climateactionwriting@gmail.com by 5pm (NZ time) on Friday October 6, 2017.
Entry is open to all new and emerging writers. We take this to mean anyone who has not published a book.  By entering you agree to publication of your entry and your name in social media. You may enter as many different items as you like.  Please include your full name and the city or town you live in, with your entry.
The judge:
We are grateful to Dr Ingrid Horrocks from the School of English & Media Studies for agreeing to judge the Still Waving Climate Writing competition.  Ingrid's creative publications include two collections of poetry, a number of personal essays, and a genre-bending travel book.
More about Still Waving:
Still Waving, our 2017 Climate Change Theatre Action Aotearoa event, will take place on October 23 at Massey Wellington campus. There will be plays, readings, a performance art installation, and of course the prize-giving announcement of the fabulous winners of this competition!  Still Waving is part of the global Climate Change Theatre Action 2017, which involves 50 selected plays (including two from our school) and more than 180 events in 41 countries. This is the second time we have participated in CCTA and we are delighted to be back! Check it all out at: https://www.facebook.com/events/163701054197372/