Massey University and Square Edge Visiting Writer 2019 to work on Topical True Story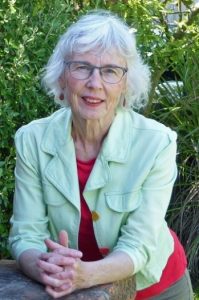 Massey University's School of English and Media Studies and Square Edge Community Arts are excited to be hosting award-winning nonfiction author Pip Desmond as the Visiting Artist for 12 weeks from March 2019. Desmond will be working on the true story of a family faced with the suicide of their 21-year-old son while in the care of a DHB acute mental health unit.
Say creative writing lecturers, Dr Thom Conroy and Dr Tina Makereti:
"We had 63 applications this year, and we would have liked to support many of these for different reasons. We were lucky to see some very strong projects and writers. However, in the end, Pip's project emerged as the most compelling and urgent, due to its subject matter. We note that just as we were making our final decision, the media reported the Coroner's ruling that the young man's death was avoidable. Though not related to our decision, this news was confirmation that the work Pip Desmond is doing is extremely timely and relevant, particularly to young people and mental health support systems in Aotearoa New Zealand."
Desmond has an impressive publication record, which includes the New Zealand Post Award-winning Trust: A True Story of Women and Gangs (2010) and The War That Never Ended: New Zealand Veterans Remember Korea (2013). Her latest memoir, Song for Rosaleen, has been longlisted for the 2019 Ockham NZ Book Awards.
Desmond explains about her new project:
"My aim in telling this story is to shed light on issues that deeply affect our society: how we deal with mental illness and our burgeoning suicide epidemic, involvement of families in their loved ones' care, political responses at district health board and government level, and the tragic pattern of inter-generational suicide created by Māori dispossession."
While she is resident, Desmond will collaborate with the School of English and Media Studies at Massey University, Square Edge Community Arts and the Palmerston North writing community to share her work and writing experience. She has a particular interest in ethics in creative writing, and presented a TEDxTalk about the topic in Wellington, which can be viewed on YouTube.
We're also very pleased to announce that our 2020 Massey University and Square Edge Arts Visiting Writer will be New Zealand speculative fiction writer and three time Sir Julius Vogel award winner Octavia Cade. 2020 is a great year to highlight an exciting New Zealand science fiction writer, since Wellington will be hosting the 78th World Science Fiction Convention, CoNZealand.
For more information about Pip Desmond, Octavia Cade, or the visiting artist residency, contact Anne Meredith (email: A.M.Meredith@massey.ac.nz) or Thom Conroy (Phone: +64 6 9517508; email: t.conroy@massey.ac.nz).