Māori Land Court Minute Books at Albany
June 20, 2013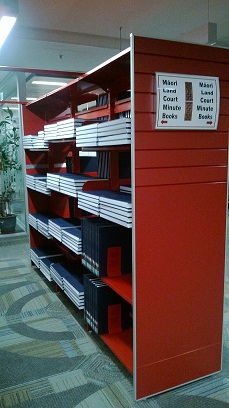 112 volumes of the Māori Land Court Minute books have just been added to Albany Library's Ngā Kupu Ora Collection.
The Minute books, kindly donated by Ngā Kaitiaki Rēti Ngahere Karauna Crown Forestry Rental Trust, cover parts of the Gisborne, Tologa Bay and Waiapu Regions.
Check the Library Catalogue here to see what we now have on the shelf.