Quick access to popular databases
June 24, 2013
We now have quick access to the four most popular multidisciplinary databases. From the Library home page, click on Article Databases and scroll down to see the links to Discover, Google Scholar, Scopus and Web of Knowledge. Click on the i next to each one to see more about it, including short 'show me how' demonstrations.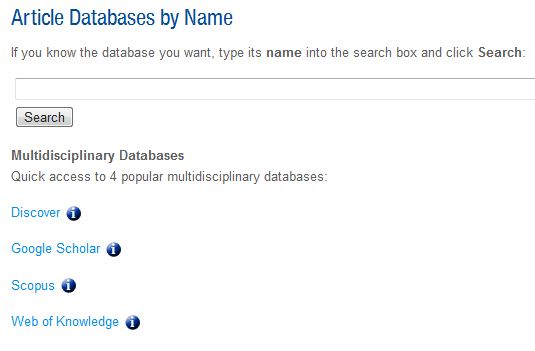 These popular databases are suitable for most subject areas. The main advantages of each are:
These databases cover most areas very well. For comprehensive coverage of a topic, you may also want to look at specific article databases in your subject area, also available on the Article Databases page.
Please contact us if you have any queries about this.