Māori book award winners announced
October 18, 2013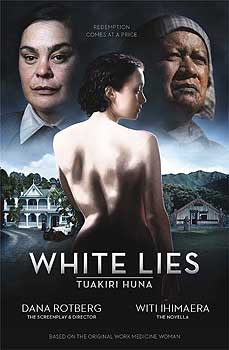 The winners of Massey University's fifth annual Ngā Kupu Ora Aotearoa Māori Book Awards have been announced. The awards ceremony will be held at Te Wharewaka o Poneke function centre in Wellington on November 7.
All of the books are available from Massey University Library.
Category winners:
Te Haurongo | Biography
Bradford Haami (2013). Ka Mau te Wehi: Taking Kapa Haka to the World. Auckland: Ngapō and Pimia Wehi Whānau Trust.
Te Pakimaero | Fiction
Dana Rotberg and Witi Ihimaera (2013). White Lies: Tuakiri Huna. Auckland: Random House.
Te Kōrero Pono | Non-fiction
Henare Tate (2012). He Puna Iti i te Ao Mārama: A Little Spring in the World of Light. Auckland: Libro International.
Te Reo Māori | Māori language
Mamari Stephens and Mary Boyce (2013). He Papakupu Reo Ture: A Dictionary of Māori Legal Terms. Wellington: LexisNexis.
Te Tohu o Kupu Ora | Special award
Te Onehou Phillis (2012). Maumahara: The Memories of Te Onehou Phillis. Otaki: Kapohia Ltd.
View the Massey News article.