I recommend… Scopus
October 29, 2013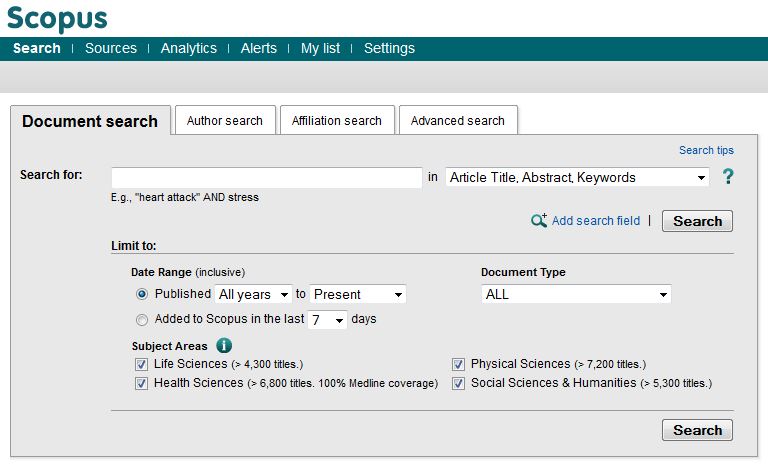 This week Librarians Nicola McCarthy, Alison Wallbutton and Bruce White, from Turitea Library, recommend one of their favourite resources…
We recommend Scopus for staff and postgraduate students. We like it because of its very full citation functionality, allowing you to track references, 'cited by' information, related records and more. It also has a robust author search that handles multiple institutions at which an author has worked and links to ORCID author identification system.
A couple of our tips for Scopus are:
Use the left hand column to refine your search by date, author, document type and much more. For example, try starting with a fairly broad search, and then refine it by subject area to narrow down to your own discipline.
If you would like to see where an item has been cited, even if it is a book or another item type that doesn't have its own full record in Scopus, search for the title in 'References' using the drop-down search box.
If you would like to know more about Scopus, take a look at this short demonstration: How to find articles using Scopus database.
Nicola McCarthy, Alison Wallbutton and Bruce White
Turitea Library