50 years as a university on display
March 24, 2014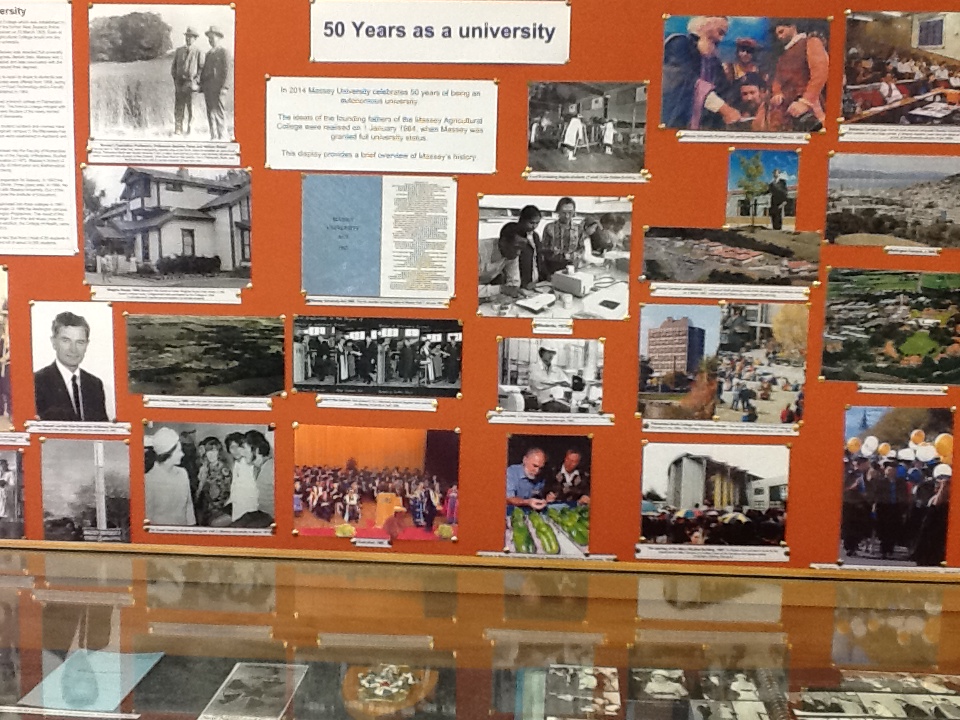 Manawatū Library currently has a display created by Louis Changuion (the University Archivist) with the assistance of Maree Fleet and other Lending Services staff, marking Massey's 50 years as a university.
In 2014 Massey University celebrates 50 years of being an autonomous university. The ideals of the founding fathers of the Massey Agricultural College were realised on 1 January 1964, when Massey was granted full university status.
The display provides a brief overview of Massey's history, by means of photographs, a few museum objects, newspaper cuttings and publications from the University Archives' collections.