Massey University – Māori Language Month – Hōngongoi 2014
June 30, 2014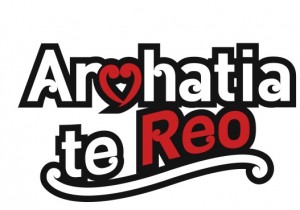 Massey University is once again celebrating a month long series of activities and events across the 3 campuses for Māori Language Month or Te Marama o te Reo Māori. Make sure to take a look at the various activities that are happening on your campus and also online. Below are just a few activities happening at various campuses:
Ōtehā (Albany) are showing some Māori films in the library mini-theatre

Ōtehā is running a workshop on te reo Māori for everyday use
Pukeahu (Wellington) are having Waiata Jam
Pukeahu is making putiputi
Manawatū are also doing waiata sessions for one and all
Please take a look at the Māori Language Month page for more activities happening on your campus.
Each campus library has a large scrabble board (Ketukupu) with Māori letter tiles. Go and have a play? Challenge a friend or two.
There are Massey branded chocolates that support te reo Māori. In order to receive/win a chocolate you will need to at least attempt the Māori word on top of the chocolate.
As well as the campus events we have an online competition that will test your general knowledge as well as your te reo Māori skills, Kotahi te Kupu.  Do you need a dictionary to help you with the competition? There are online dictionaries on the Māori Subject Guide that may be useful to you.
Make sure to keep checking the Māori Language Month page to keep up to date with what is happening at each campus. Later events may be added as we get confirmation.
You may also want to check out the Māori Language Month Resources page which has some great resources.