ANZAC Commemoration
April 1, 2015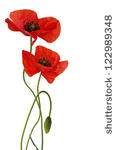 Massey University Libraries at Manawatū, Albany and Wellington are planning to mark ANZAC Day 2015 with poppy memorials and displays.
You are invited to contribute to these memorials by making or supplying a red poppy that will be made into a poppy installation as part of this commemoration display.
Patterns for knitted and crochet poppies can be found here. Or you can make or supply your own from another source (e.g. purchased). Please keep the size to within an 8-10cm diameter.
Please bring your poppy/ies to the Library at your campus:
Manawatū – the Lending Desk on Level 1
Albany – the Library Service Desk on L2.
Wellington – Library Service Desk
Distance staff/students – you are most welcome to contribute as well. Please send to:
Massey University Library.
Private Bag 11054,
Palmerston North.
There will also be a remembrance tag/label available if you would like to add a name to your poppy. These are available at the Library drop off points or if you are sending poppies in to the libraries you can ask us to add a name for you.
We are hoping to have the display available from 20th April so contributions by 17th April would be very much appreciated.
Any queries please contact:
Noelene White or ph.Ext. 83797 (Manawatū).
Annabel Bailey or ph. Ext. 41120 (Albany)
Paige Jarman or ph Ext. 63300 (Wellington)