Publishers to Require ORCID Identifiers for Authors
January 22, 2016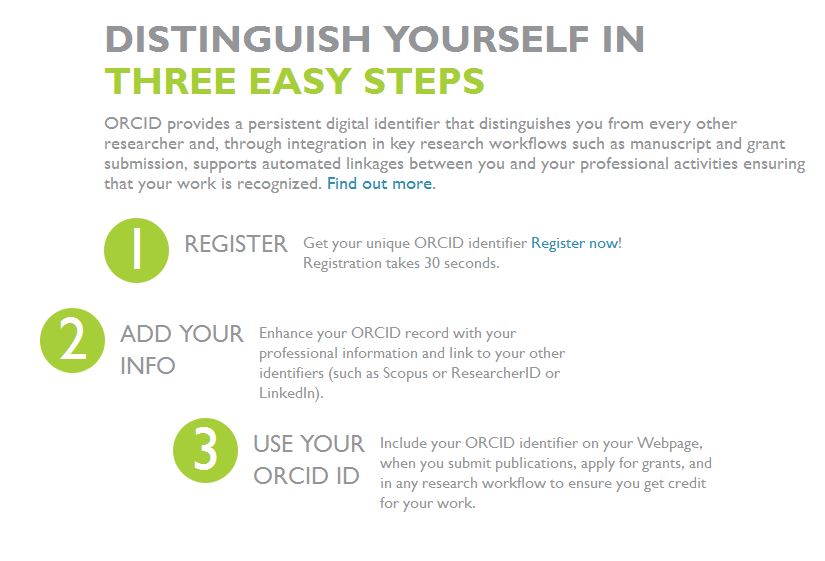 We recommend that Massey researchers should register for an ORCID identifier (iD), so that they can be easily and correctly connected with their research activities, outputs, and affiliations. This is becoming a requirement with some publishers.
A group of seven publishers have recently announced that during 2016 they will begin requiring authors to use an ORCID iD during the publication process.
The American Geophysical Union (AGU), eLife, EMBO, Hindawi, the Institute of Electrical & Electronics Engineers (IEEE), the Public Library of Science (PLOS) and the Royal
Society will all require an ORCID iD.
You can register for an iD at ORCID.org.