New Library Research Services Pages
July 22, 2016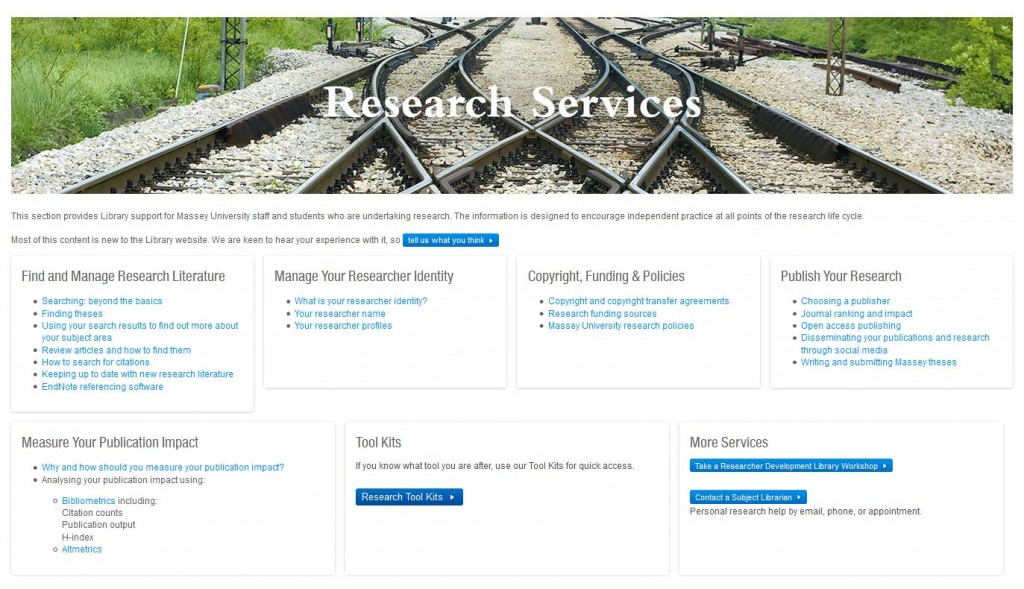 Massey researchers, the Library has a new suite of Research Services web pages to support your work. These are offered alongside the Researcher Development Library Workshops and the personal research help available through Subject Librarians.
The pages cover various points of the research life cycle, from literature searching, your identity, copyright, funding and policies, through to publishing and measuring your publication impact. Research data management pages are under development and will be added to the suite during this semester.
Emerging researchers through to the more experienced will find the site useful. There are explanations of techniques for those who want it, and also quick access straight to tool kits if you already know what you need.
If you would like to give feedback on this new content, please use the button at the top of the Research Services page, or contact your Subject Librarian.