Treaty of Waitangi Collection Online
August 16, 2016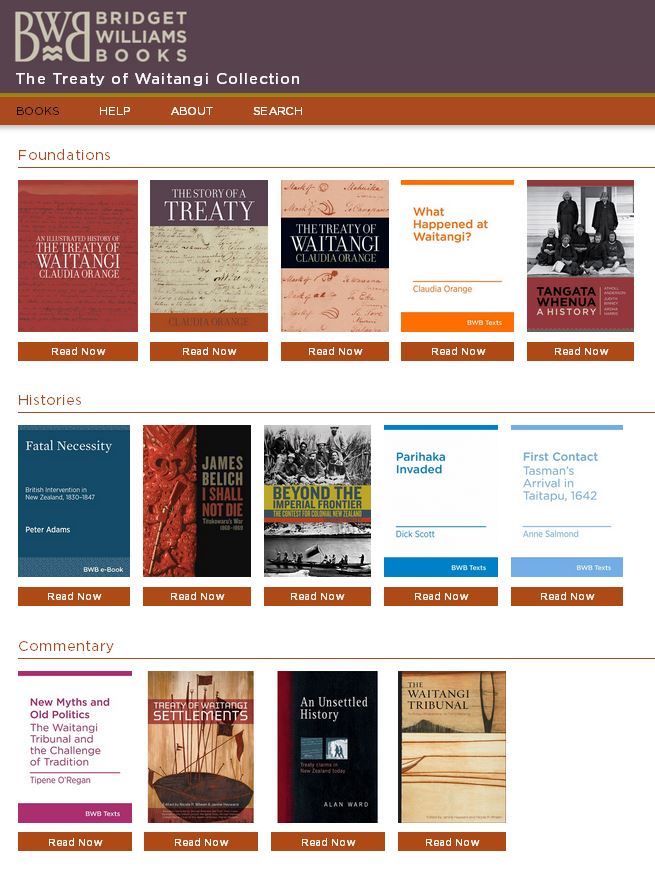 The Treaty of Waitangi Collection is now available online, offering a range of ebooks on Te Tiriti. The collection, by Bridget Williams Books, covers foundations, histories and commentaries, with more books expected to be added over time.
You can view the collection in a couple of ways:
go directly to the entire Treaty of Waitangi Collection. The link is available through Discover and the Catalogue, and sits on several of our subject guides.