Tāmiro: showcasing selected taonga from the collections of Massey University Library
December 8, 2016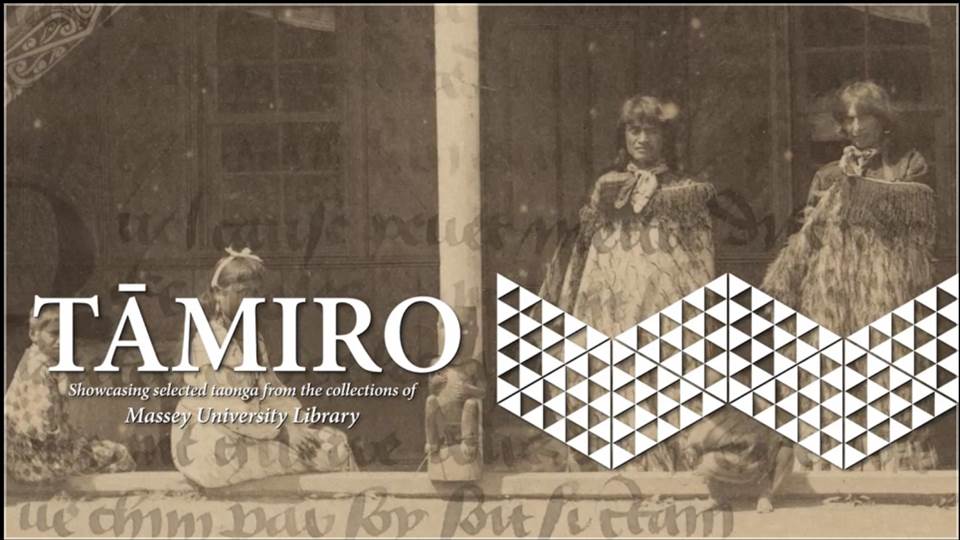 Massey University Library is proud to launch Tāmiro, its digital platform for heritage materials and special collections. Tāmiro will enrich scholarship by showcasing and enabling use of resources, which are not easily or widely accessible. This is emphasised by Linda Palmer, University Librarian, who says "I'm delighted we can make many of our special and rare items available freely to the world to support discovery and scholarship in this way".
You are invited to watch our short promotional video about Tāmiro.
Tāmiro features selected photographs, videos and documents from the University and Dairy Records Archives and from special Library collections, including Bagnall, Rare Books, Opfermann and Peren collections. Library content will focus on rare or unique materials relevant to Massey University's teaching and research interests, including the recently digitised 15th Century French manuscript, Le Livre de Boece de Consolacio. Louis Changuion, University Archivist says "to be able to present our researchers with this level of online access to our collections is long overdue and very exciting. We've never been able to enable access to the University Archives' unique holdings, covering the University's history and the histories of well over 300 dairy and other companies like this until now".
The Library collaborated with Te Reo and weaving experts to select the name Tāmiro. The name reflects the concept of weaving the past into the future; Miro means thread as well as the action of fusing the high end fibre part of the plant (muka) together. Tāmiro is to draw together the fibres to become one. These fibres are highly valued by master weavers. Thus the name is about drawing items together (past and present) to create the best of the best for the future.
The site is open to anyone, anywhere, and visitors can contribute additional material to Tāmiro, or provide information about existing Tāmiro items, to help build that future.
Find out more about the Library's special collections.
Nā reira nau mai haere mai ki Tāmiro! tamiro.massey.ac.nz