ResBaz 2017 at Massey University, Manawatu
January 27, 2017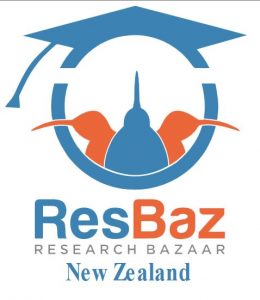 On the 8th – 10th February 2017 Massey University will host its inaugural ResBaz event on the Manawatu campus.
The Research Bazaar is a growing international conference promoting the digital literacy emerging at the centre of modern research. The University of Melbourne ran the first ResBaz in 2015 since then they have grown in popularity across the globe. An interesting aspect of ResBaz is the emphasis on community and Open Access; they are not institutional specific, but region wide.
On the 8th – 10th February 2017, events will be held at a number of university campuses around the globe. The aim of these events is to equip researchers from all career stages with the digital skills and tools required to do their research better, faster and smarter. A unique blend of academic and social life, ResBaz is an event unlike traditional academic conferences.
The Research Bazaar is a (free-of-charge) 3-day intensive conference where researchers come together to up-skill in 'next generation digital research tools and skills'. The University of Melbourne refer to it as the "spirit of a marketplace or bazaar, ResBaz is a highly participatory event where researchers from many different disciplines can learn, share knowledge and skills, and have fun!".
One of the key aspects of ResBaz is the use of training and training packages developed by Software Carpentry. Software Carpentry is a global volunteer organisation that has led the way in researcher-led training. Their lessons on scientific computing (e.g. unix shell, Python, MATLAB, R, git/GitHub) are Open Source and a perfect fit for a ResBaz conference.
ResBaz is a free event open to all researchers. Click here to find out more about the event, the 3 day programme and to register. Hurry! Places are limited.