Fake News Workshops
September 7, 2017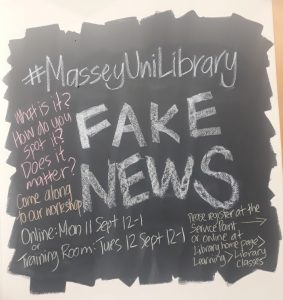 Fake news… what is it, how do you spot it, what do you do about it? Find out more at the Library's "Fake News" workshops.
The workshops are running in all libraries on Tuesday 12 September 12-1, and online on Monday 11 September 12-1.
Please register on the Library classes schedule.