Massey University Library Food Drive 13-26 August
August 6, 2018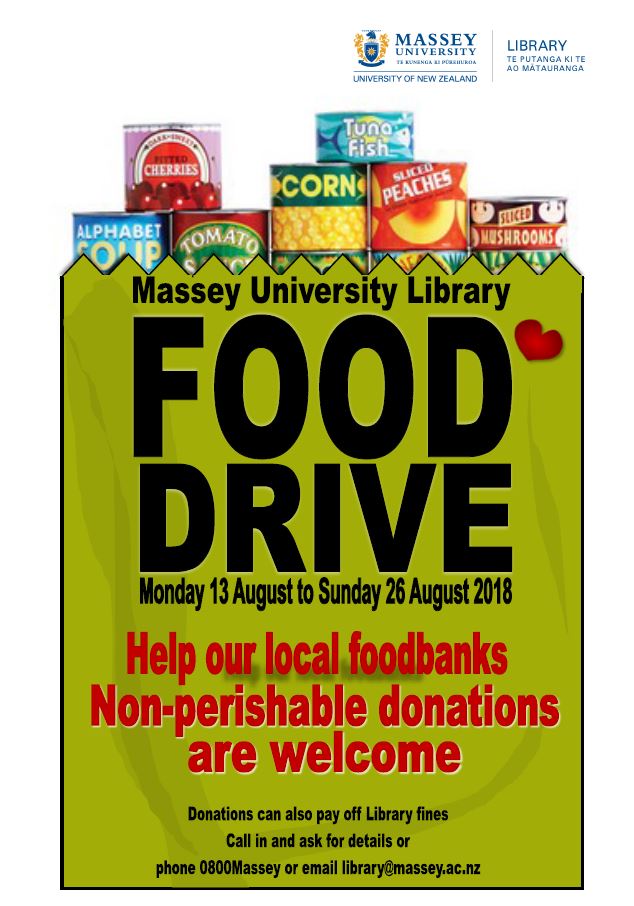 Massey University Library will be having a food drive from Monday 13 August to Sunday 26th August 2018.
Just drop off non-perishable food items at your local campus Library. We will take all donations to local food banks.
Traditionally we have run 'Food for fines' around this time of year, but we no longer have fines on most items so we're calling on your generosity. However, food donations can also pay off Library fines if you have any.
For more details, call in, phone 0800 Massey or email Library@massey.ac.nz