SOAP Podcast #6 Mandates
June 21, 2019
Kia ora! Haere mai!
Welcome to the sixth podcast in the series, SOAP (Scholarly and Open Access Publishing). This series is part of Massey University's offering leading on Open Access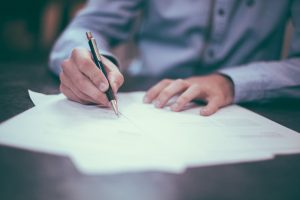 Podcast #6 Mandates
We've taken an historical/chronological look at open access so far, so we'll continue with that approach. In today's podcast we'd like to look at open access mandates and how they have shaped the scholarly communication landscape. We'll cover what mandates are, when they arose, who are implementing them, and the effect or impact they have or not.
Listen to the podcast and share your comments with us below. We'd love to hear from you!
Listen to the Podcast here in shorter segments:
Part One
Part Two
Participants:
Bruce White, Open Access and Copyright Advisor, Massey University
Amanda Curnow, Digital Asset Management Librarian, Massey University
Catherine Woeber, Metadata Librarian, Massey University
List of references that we read/refer to: 
Definition from Wikipedia https://en.wikipedia.org/wiki/Open-access_mandate
UK, Loughborough – must deposit to IR within 3 months, funder's embargo period allowed: https://www.lboro.ac.uk/research/support/publishing/open-access/
PubMed Central and NIH Wellcome Trust and Europe  https://en.wikipedia.org/wiki/Europe_PubMed_Central
Danny Kingsley, "Impacts, consequences and outcomes of open policies in Europe" https://www.slideshare.net/DannyKingsley/impacts-consequences-and-outcomes-of-open-policies-in-europe Also audio https://aoasg.org.au/webinar-series-2019/
REF 2021 Open Access Policy https://www.ukri.org/funding/information-for-award-holders/open-access/ref-2021-open-access-policy/
"The policy states that, to be eligible for submission to the next REF, authors' final peer-reviewed manuscripts must have been deposited in an institutional or subject repository. Deposited material should be discoverable, and free to read and download, for anyone with an internet connection"