Bonus+ is 10 years old
July 17, 2019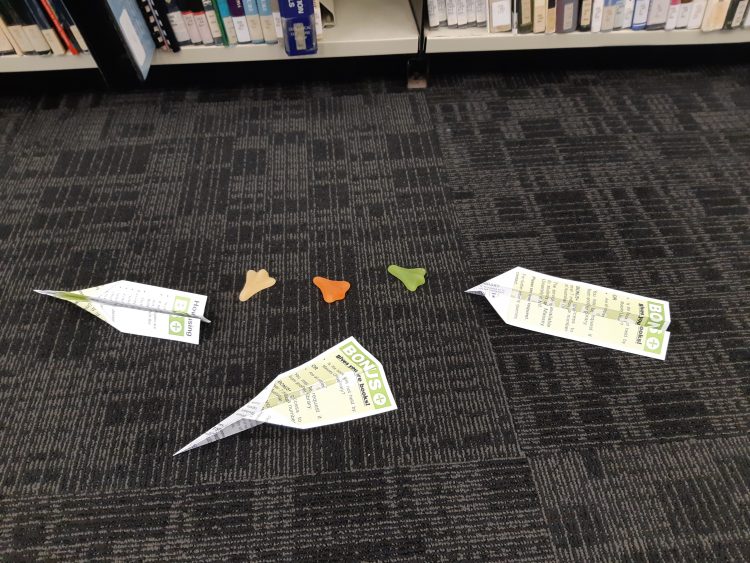 Bonus+, which lets you borrow books from many Australian university libraries for free, has been flying books to us for 10 years. More details on this service are on the Bonus+ borrowing scheme page.
Celebrate with us by grabbing some jet planes, doing an acrostic poem or competing in our paper plane competition!
Paper plane competitions:
Wellington Library: 26 July 12.00 – 1.00
Albany Library: 31 July 12.00 – 2.00
Manawatū Library: 9 August 12.00 – 2.00 on level 2
Jet plane lollies will be flying through the Library and in some distance book packages.
An acrostic poem using the letters B O N U S + will be in the Library and on the Library for distance learning page.