COVID-19 material wanted for University Archives
May 11, 2020
Massey Archives wants to collect your experiences of COVID-19.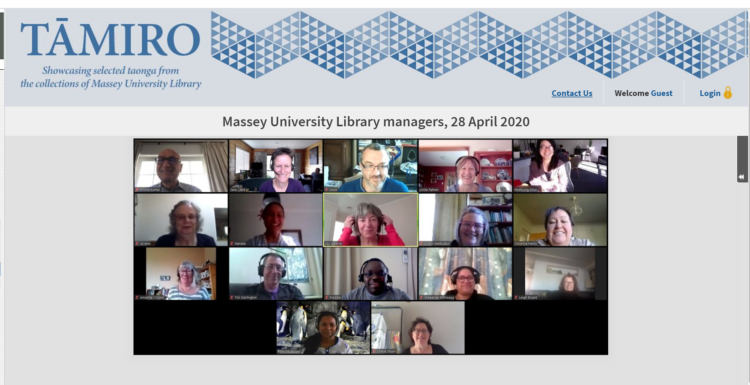 The pandemic is a momentous event in our history. The University is eager to capture the Massey community's material, experiences and memories around the pandemic. As a time capsule of sorts, this material may in the future form a rich resource that helps illustrate and explain how we responded and how the pandemic had shaped the University's path.
We are calling on the Massey community to send us their material. This will be lodged with the University Archives for safe-keeping. Depending on the nature of the material, it may be made available online via the Tāmiro platform.
What:
Recollections, photographs, screenshots of virtual lectures, meetings and social gatherings, written and printed material, webpages, poster and safety notices, examples of PPE (once you don't need it any longer), videos and so on.
Did you study or work from home or were you part of the essential services on campus? How did the lockdown affect you? Send us information about your experiences (the good, the bad, the funny, the sad).
How:
Material is welcome in any format – digital or physical.
Complete this donation form and send it along with your material.
Restrictions and embargoes – If you wish to place restrictions and/or time embargoes on access to the material you are sending, please note this in the appropriate space on the donation form.
Where:
Physical items can be sent to Massey University Archives, Practical Teaching Complex, Albany Drive, Manawatū campus, Palmerston North.
Digital material can be uploaded via the Contribute page on Tāmiro or sent to the University Archives.
If you have any questions, please contact the University Archives who are happy to help you.