The best referencing tool or software for you
August 6, 2020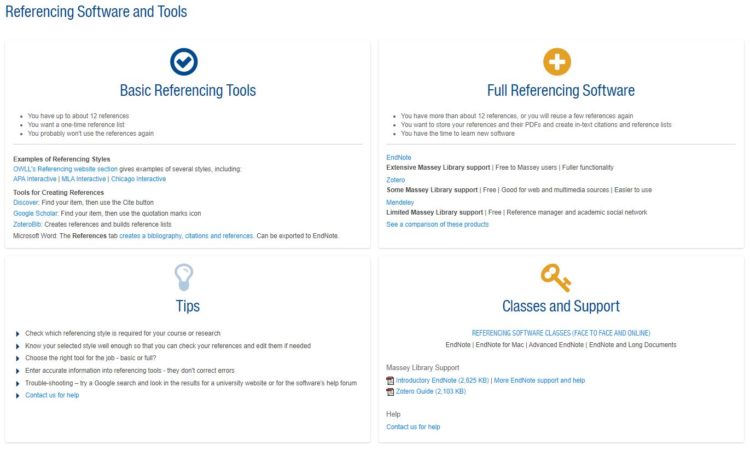 Which is the best referencing software? Actually, it depends on your needs…
Do you have just a few references in your assignment, or do you have lots and want to use them and the PDFs again later?
We've just launched a redesigned page to help you choose and use the tool that suits you best:
Referencing software and tools
For a few references, a basic tool is best. These range from examples to follow (e.g. APA Interactive), references to copy and paste (Discover, Google Scholar, reference generators), through to building reference lists (Word references tab).
For many references, re-usable and with PDF storage, you'll probably need to take it to the next level with full referencing software, such as EndNote, Zotero or Mendeley.
Take a look at the new page to see what's right for you.