Long Documents Workshop Recording
September 7, 2020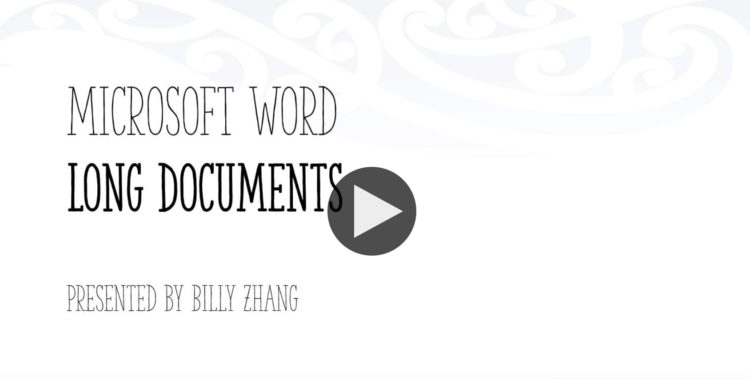 Our popular long documents workshop now has a recorded version, so you can learn it in your own time, or go back for a refresher.
Click the play button above to view the workshop.
The IT Assistants in the Library are happy to answer any questions you may have around long documents.
See all upcoming workshops and bookings on our Library Classes calendar.