Finding videos for your learning or teaching
November 13, 2020
Looking for videos for learning or teaching? The Library has access to a huge range of recorded television programmes, documentaries, selected movies, educational material and more.
One way to look for these is to do a title or keyword search in Discover, then in the left hand column of the results limit to Videos under Source Types.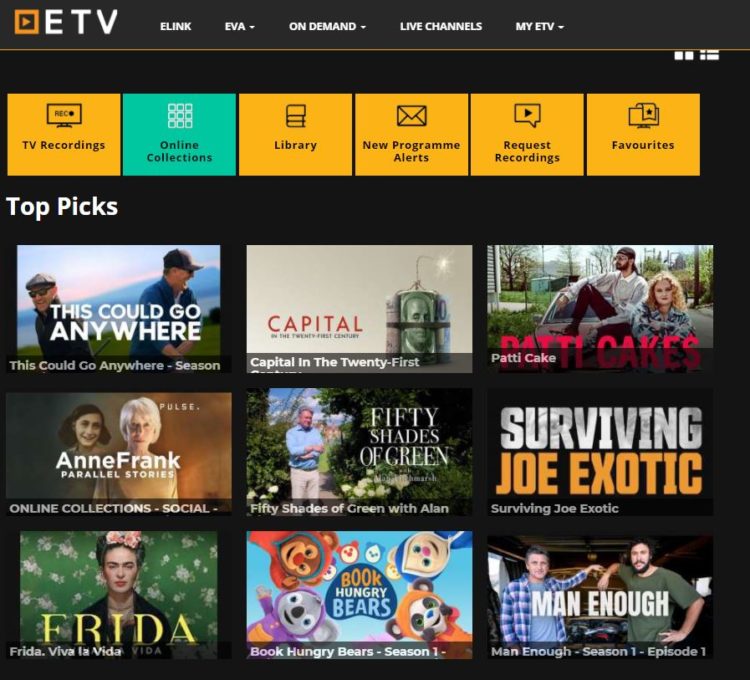 It's also worth browsing through the video databases, particularly eTV – a treasure chest of content which doesn't all appear in Discover.
eTV has thousands of recorded programmes from New Zealand freeview, Sky, and international channels, and you can request upcoming programmes be recorded. These are easily clipped (if needed), embedded in Stream, and may be edited for interactive elements.
Other useful video platforms are Academic Video Online, and several subject video databases such as Education in Video, Ethnographic Video Online, Counselling and Therapy in Video and more. Type the name of the video database (e.g. eTV) into Discover, or check the subject guides to see if there are any relevant to your area.
If you would like help with finding videos, please contact your Subject Librarian.