New Database – The Cat Collection
April 1, 2021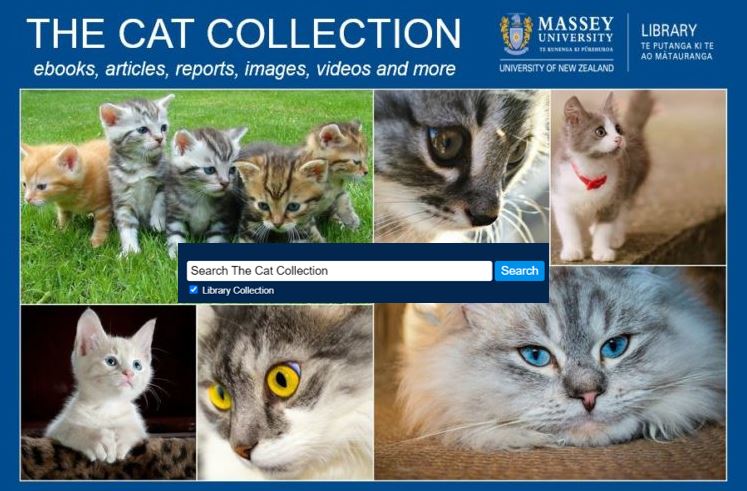 We're excited to announce a new database – The Cat Collection. This is a subject-themed database of ebooks, articles, reports, images, videos and more, all on the topic of cats, with a sub-collection focusing on kittens. It facilitates access to viewing of cat videos from reliable, SFW (safe for work) sources.
We expect the database to be useful across all Colleges. It includes content on areas such as veterinary care of cats, the impact of cats on society and the economy, the role of cats in human well-being, and the representation of cats in art and literature.
The Cat Collection database will be officially launched next week. Each Library will have a display, cat-themed nibbles, and cats visiting for short patting sessions. Keep an eye out for details in your campuss Library.
As with other Library databases, items from The Cat Collection database will appear in Discover searches, available from the Library home page.