Archives Open Day 9 June 2021
May 18, 2021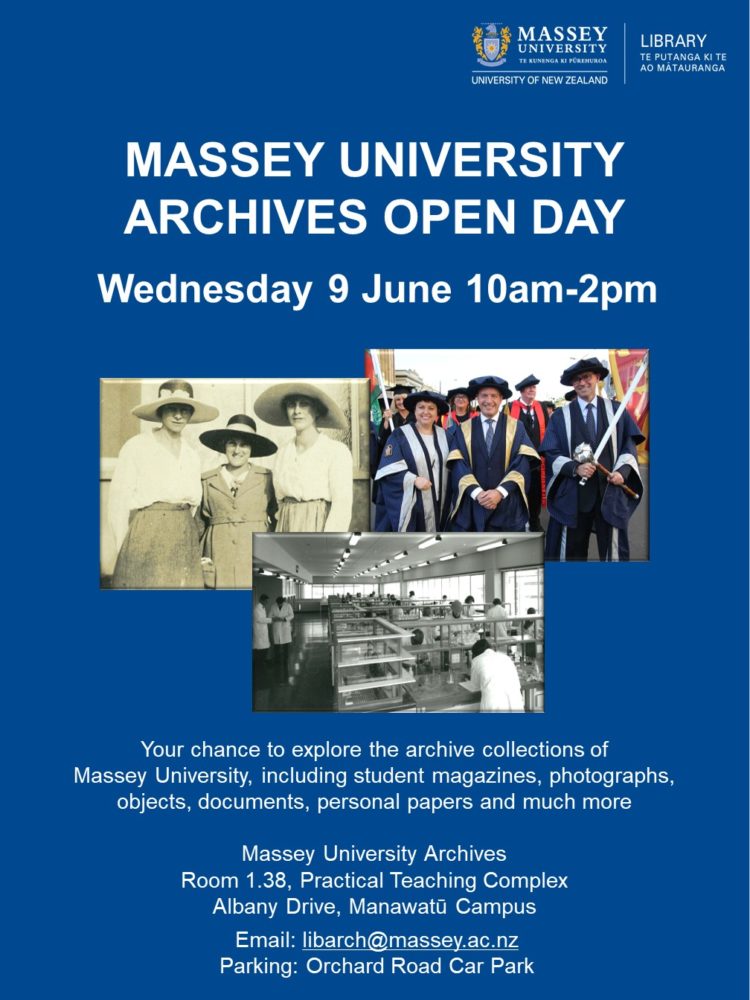 Come and explore the archival collections of Massey University.
On 9 June from 10 am to 2 pm, to celebrate International Archives Day, the Massey University Archives is opening its doors to all and inviting you to view and explore our spaces, exhibitions and collections.
Our holdings include student magazines, photographs, museum objects, documents, personal papers and much more.
The University Archives
The University Archives was established in 1986 and today have two main collections.
The Massey University collection includes the official archives of the University but also other material around its history, its people and their research and teaching activities, and life on campus.
The New Zealand Institutions collection is a growing collection of material from New Zealand individuals, businesses and community, cultural and professional organisations that have links with the subject areas researched and taught at Massey University. This includes the Dairy Records Archive, which is the largest collection of business records associated with the dairying industry in New Zealand.
Our collections constitute a valuable research and teaching resource that contains a wealth of historical, genealogical, industry and economic information.
We welcome donations of material that could be deemed as historically important.
Come and join us on 9 June and learn more about what we do!
If you can't make it on the day, the reading room is located at Room 1.38 of the Practical Teaching Complex and is open to all for research, weekdays from 8.30 am to 4.30 pm. Email: libarch@massey.ac.nz
Part of our collections can be explored online at http://tamiro.massey.ac.nz/