Changes to Discover and MyLibrary
January 20, 2022
You will notice a few changes to Discover, as we have upgraded the system behind it. You will see that:
Searching Discover remains much the same
There are changes to MyLibrary – see below
There are some changes to requesting – see below
Your reading history is available on request – see below
If you have any questions about the changes, please visit one of our Service Points or email library@massey.ac.nz or phone 0800 MASSEY.
1. MyLibrary links currently point to an interim page
From the Discover link at the bottom of the interim page you can go to:
Folders (via Discover)
See articles and other electronic resources you have saved in Discover
See books and other items you have checked out to you in the Loans folder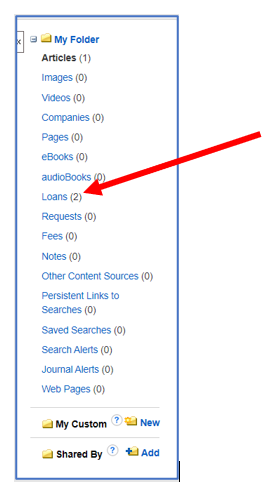 My Loans (via Discover)
If you have items checked out to you, look for My Loans in the top right menu bar.

Use My Loans to:
See what you have checked out and due dates
Renew items
See your requests and where you are in the request queue
See if you have any overdue fines
2. Requesting
Use the "Place request" link:

If you are placing a request the pick up or delivery options look different.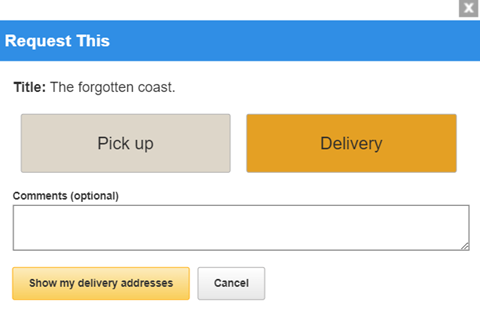 If your delivery address is incorrect or not listed, you can enter your correct address details. Please note that this address change is only for book deliveries from the Library. If you have changed your address you will need to notify the University.
3. Reading history
A list of items you have had checked out to you will be available on request. Please email library@massey.ac.nz