You told us about … hassles getting full-text articles
May 18, 2022
Results from the Insync survey run last year told us that many of you are having issues accessing the full-text of articles you want. Did you know you can use the Library to beat paywalls?
Here are a few tips …
– look in the Discover search box on the Library home page
– look in Google Scholar *via the Library* – that links to articles instead of paywalls
There's a link to GS at the top of Discover results, or on our article databases page
– ask a librarian – we look for articles you can't find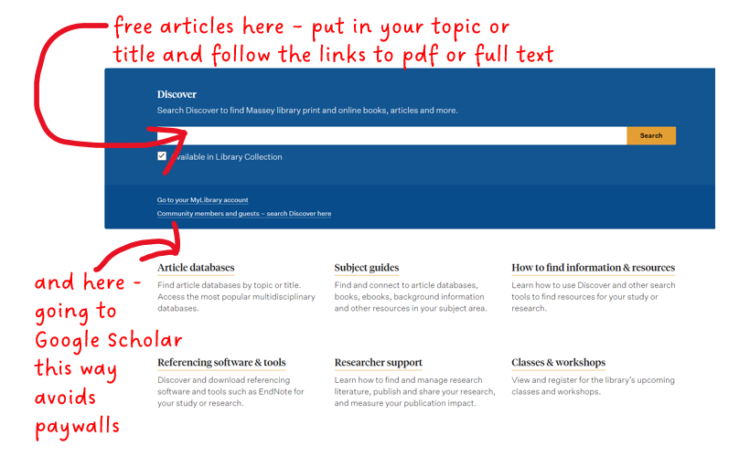 Follow our Facebook page Massey University Library | Facebook for more tips and hacks.