Why should I have an ORCID?
May 17, 2023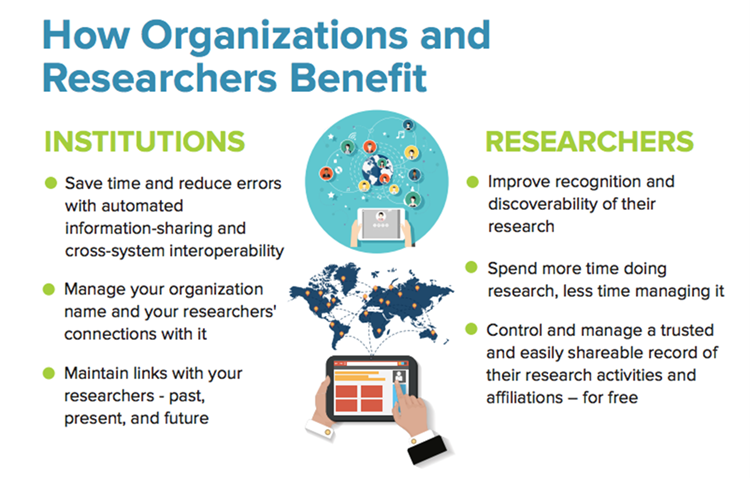 Why should Massey researchers have an ORCID?
An ORCID, which stands for Open Researcher and Contributor ID, is a unique identifier that distinguishes researchers and their contributions from other researchers, especially those with similar names!
ORCID is a platform agnostic, non-profit initiative that helps researchers, scholars, and other academics to easily connect with each other and manage their professional identity. We explore here the benefits of having an ORCID and why it is essential for researchers to have one.
Five benefits of having an ORCID
Be unique! ORCID assigns a unique identifier to each researcher that distinguishes them from others. This helps to eliminate any ambiguity that may arise when searching for research papers or author information. It also allows you to consolidate your research outputs, conference proceedings and even peer review work in one place, regardless of the publication platform or location. This makes it easy for others to find you and your work.
Increase your visibility and impact. ORCID is independent and portable, you take it with you throughout your entire career. By adding your ORCID to your publications, you can ensure that your work is correctly attributed to you, even if you change institutions or change your name. This can help you track citations and other metrics, as well as demonstrate the impact of your work.
Publisher & Funding compliance. Over 100 journals and publishers require an ORCID. Increasingly, funders in Aotearoa New Zealand and abroad are strongly encouraging and supporting the use of ORCIDs as a preferred researcher identifier, including the Ministry of Business, Innovation and Employment, the Health Research Council of New Zealand, the Independent Research Association of New Zealand, the Ministry of Education, the Ministry for Primary Industries, the New Zealand Association of Scientists, the Royal Society of New Zealand, Science New Zealand, the Tertiary Education Commission and Universities New Zealand
Save time and reduce errors. By connecting your ORCID to various systems, such as manuscript submission platforms and grant application systems, you can automatically populate your profile with relevant information, such as your publications and affiliations. "Enter once, reuse often"
Enhance collaboration and networking. ORCID can help you enhance collaboration and networking opportunities. By allowing others to easily find and connect with you, you can expand your professional network and collaborate with researchers in your field. ORCID also supports other identifier systems, such as ResearcherID and Scopus Author ID, which can help you connect with researchers outside of your field.
Register for your ORCID now
Having an ORCID is essential for researchers who want to establish a clear professional identity, increase their visibility and impact, save time and reduce errors, and enhance collaboration and networking opportunities. Creating an ORCID profile is easy and free, and the benefits are significant. If you haven't already done so, we highly recommend that you create an ORCID profile today!
Register at ORCID, link to Massey at NZ ORCID Hub (use the Tuakiri option), then link to your ORCID in Elements. We're happy to help you set this up.
For further help:
Email us library@massey.ac.nz
Visit our Researcher Support pages Your researcher profiles