Open Access Week 2022: Open for climate justice
October 26, 2022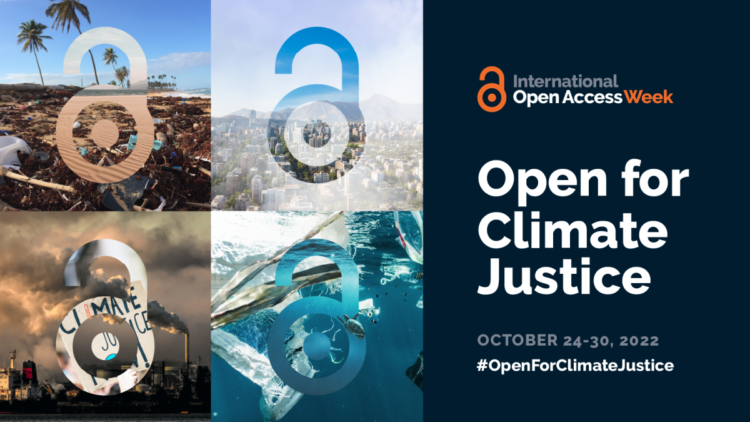 This week we're celebrating International Open Access Week! The theme for 2022 is Open for climate justice.
Find out more about some of the ways you can take part in open access…
Massey Research Online
Massey Research Online (MRO) is Massey's own open access repository of the research and scholarship of Massey University. Researchers can make their work open access for free (within copyright). Find out more about institutional repositories such as MRO.
Read and Publish agreements
Massey University is part of a consortium that has negotiated Read and Publish Agreements with various publishers. These agreements allow:
Massey students and staff to read journal articles
Massey researchers the opportunity to have their articles made Open Access without having to pay an article processing fee
You can read more about Massey's Read and Publish Agreements here.
NZ Thesis Metadata into Wikidata
During 2022 Massey has been collaborating with other New Zealand universities to upload metadata from our open access thesis repositories into Wikidata.

The main benefit to participating institutions is an increase in visibility and citations of New Zealand's research output. Items in Wikidata are more easily cited in Wikipedia and includes links to the full-text items in our repositories (e.g. Massey Research Online).

Research shows science outputs cited in Wikipedia experience a rise in citation metrics in other sources. Project benefits for Massey students and their supervisors include:
Increase in Wikipedia citations
Subsequent increase in Altmetrics scores
The State of Open Access in Aotearoa
The report "5 Years On – What Do We Know" has just been released. Commissioned by the Council of New Zealand University Librarians (CONZUL), this data focuses on the state of Open Access in Aotearoa New Zealand.

The report found, nationally, that 75% of currently closed outputs could be made open for free via our Institutional Repositories. The Massey data closely mirrors that of the National data.

Another noteworthy finding is that work funded by NZ's major funding agencies is more likely to be open than other NZ research, though the proportion is lower than funded work from other countries.
Open access at a glance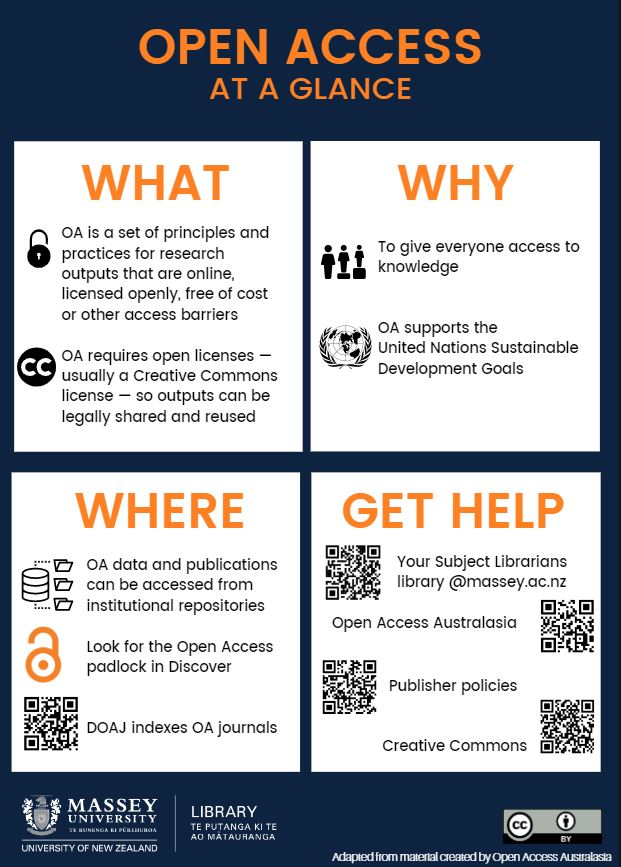 Keep in touch
Check out our Researcher Support Pages
Make an appointment with a Subject Librarian
or email Library@massey.ac.nz