Tell us what you like!
November 1, 2013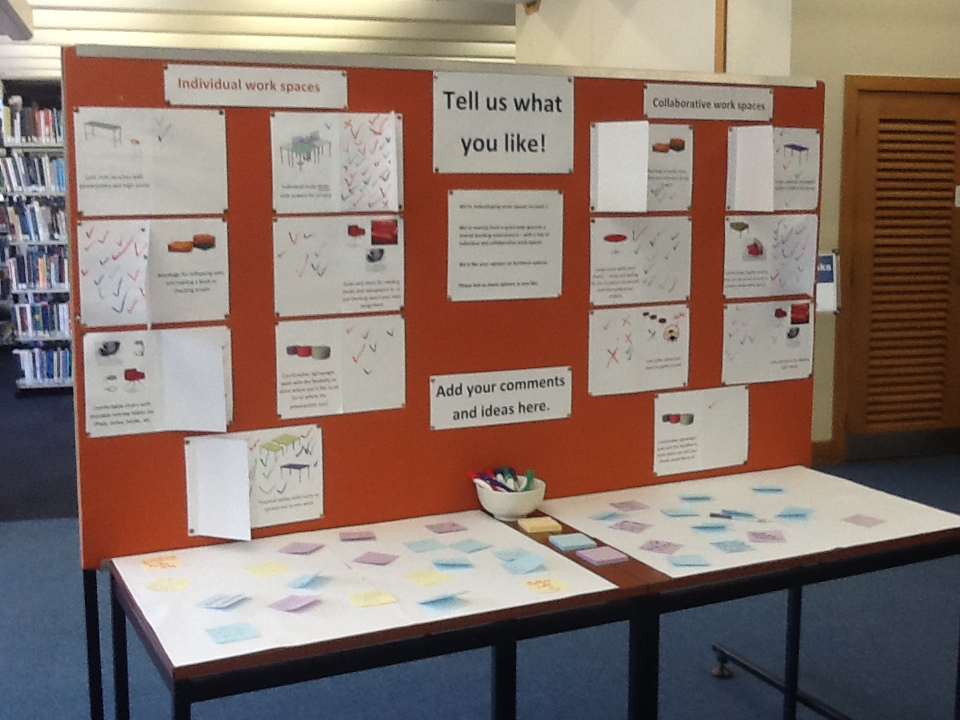 A revamped shared study space is planned for Level 1 of the Turitea Library and we'd like your ideas about furniture. There will be some spaces for groups and some for individual study.
We've asked students in the library what types of furniture they think might work in the new space and we'd like to get your feedback on 3 key questions. Please post your answers (and other comments/suggestions for furniture) in 'Leave a reply' below.
1.    Would you prefer beanbags or comfortable chairs? Feel free to tell us why.
2.    Would you use high café style benches with high stools (and powerpoints!) to study at?
3.    Do you spend your time in the library studying on your own, as a group or a mixture of the two?
If you're on Turitea campus over the next week or so check out the display on Level 1 for more chances to tell us what you like.