Google Scholar Error Message
April 2, 2020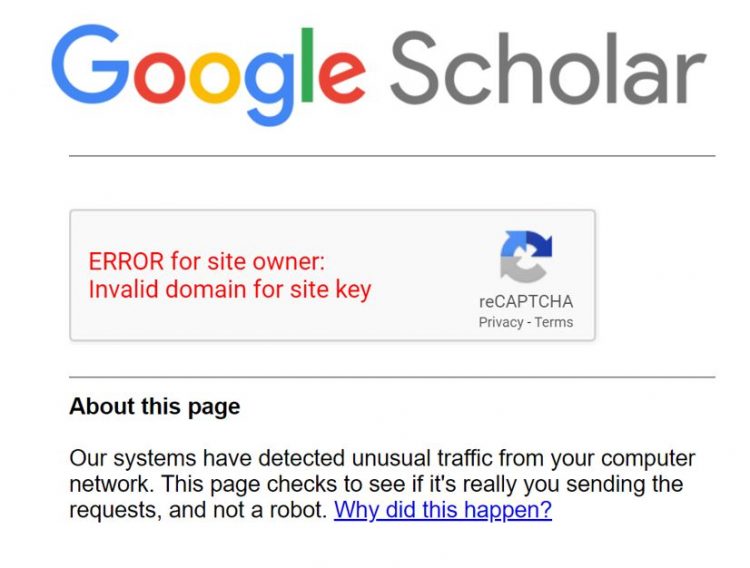 Occasionally Google Scholar via the Library website gives an error message, usually when there is high traffic going through this route.
If you come across multiple Captcha forms or "unusual traffic" error messages, keep refreshing your screen and trying again.
Alternatively, try this:
Go directly to Google Scholar
Click on Settings
Click on Library Links
Search for Massey University Library and save that as your home library
Using this method, you will see 'Check for full text' which directs you to a Library tab, but fewer direct-to-full-text links.
You may also like to use Discover, the search box on the Library home page, as there is significant overlap in the articles that Discover and Google Scholar find.
This happens periodically to all universities and organisations making high use of Google Scholar via a proxy. The only"fix" is to use the workarounds above and wait it out.
We apologise for any inconvenience.