Twentieth anniversary of first Māori Studies PhDs
May 7, 2020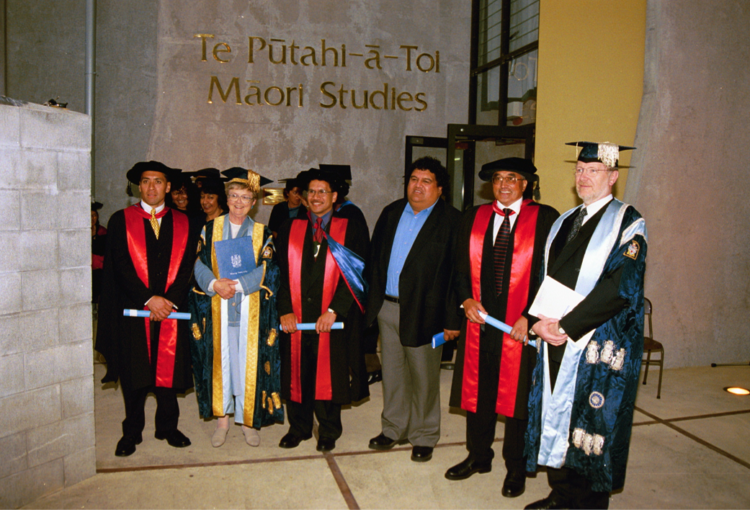 This year, it is twenty years since Massey University awarded its first degrees of Doctor of Philosophy in Māori Studies.
The first three PhDs in Maori Studies – Dr Taiarahia Black, Dr Monty Soutar and Dr Te Tiwha Puketapu – were awarded their degrees at a ceremony held on 15 December 2000 at Te Pūtahi-ā-Toi on the Manawatū campus.
See photos of the event in Tāmiro, our digital archive: Māori Studies Graduation 2000
Dr Black's thesis was the first in the world to be written entirely in Māori. Read more about the three PhD theses in this Massey News article.